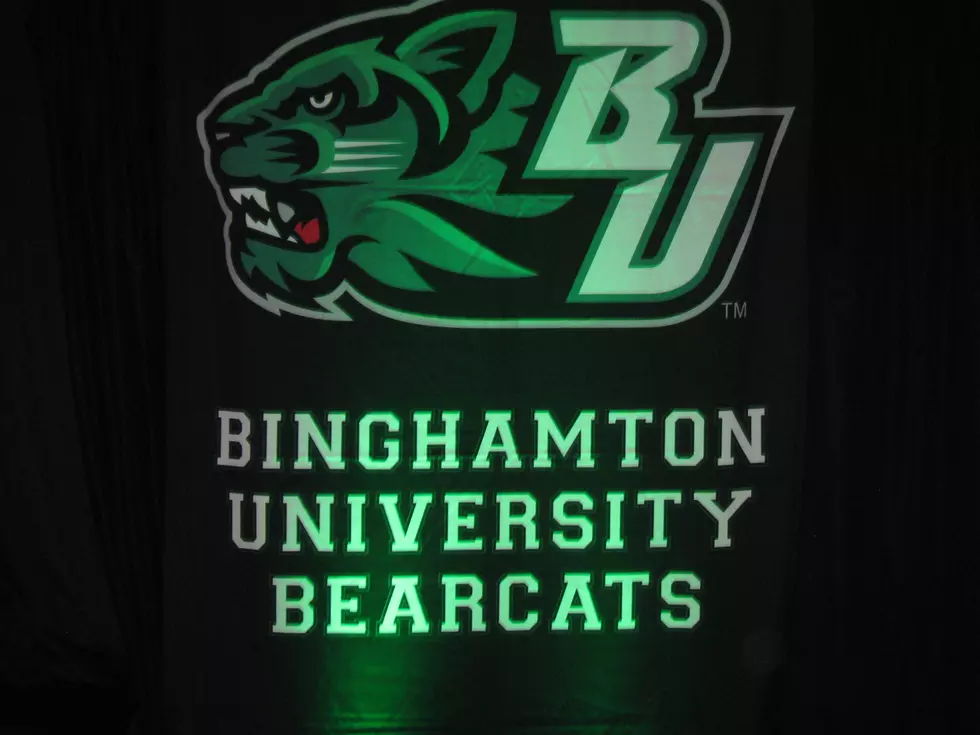 Bearcats are Losing One Of Their Big Rivals
Roger Neel/WNBF News [file]
A long-time rival of the Binghamton University Bearcats will be leaving the division over the next few years. Harford Athletics has confirmed that they will be moving to division three by 2025.
According to a news release The Hartford Hawks will be changing their athletics status to division three, with the official NCAA filing to be done next January 2022.
The release states that moving to division three will reinforce the academic and wellness of the students according to Board of Regents Chair David Gordon, in the release he said "While we know this decision will disappoint some members of our community, we remain confident that this shift is in the best long-term interests of the institution and all its students."
Harford Hawks basketball coach John Gallagher had expressed his disappointment  tweeting "we made a united decision that we are staying together to play next season. we will fight hard to repeat our success and continue to elevate this program to new heights."
A study by the University and a consulting firm (CarrSports) supported a financial saving of $9.2 million per year by transitioning to division three
The release also states that new athletic scholarships will cease in the 2022-23 school year.
The Binghamton University Bearcats Men's Basketball have had a colorful and competitive history with the Hartford Hawks, and their presence will be missed in the upcoming seasons.
Here are some highlights of the rivalry between the two teams.
B.U. vs Hartford Through the Years