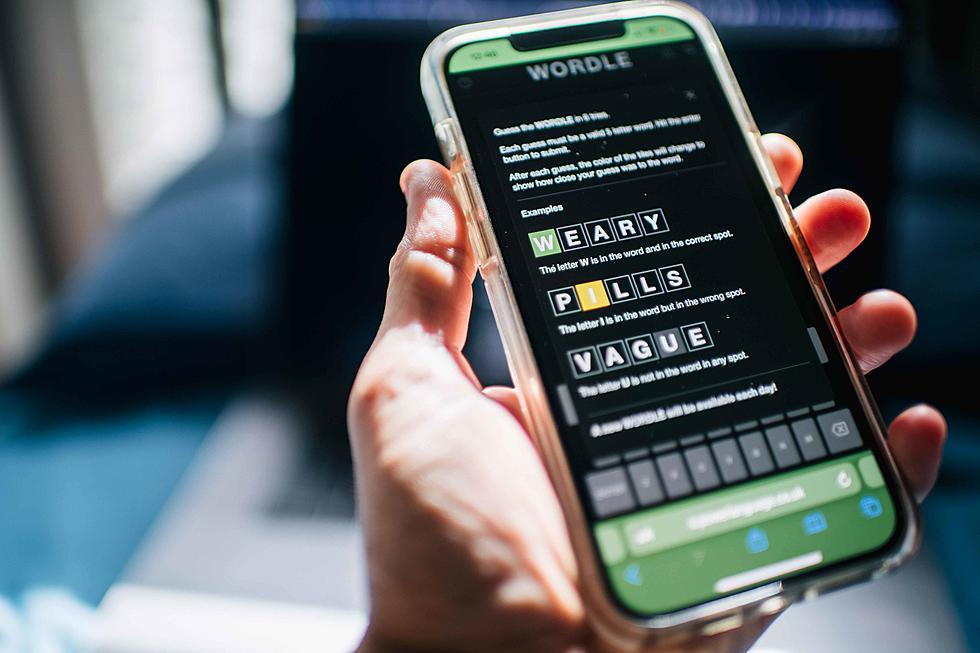 A New York Company Bought Wordle and Now You Might Have To Pay To Play
Brandon Bell / Getty Images
There are two kinds of people in this world. Those who know what Wordle is and are obsessed with it and those who are completely confused.
In October of 2021, a software engineer named Joshua Wardle created a puzzle and posted it to his website, and literally overnight, the game became an internet sensation.
If you have any social media presence whatsoever, you've no doubt seen friends and family share photos of green, yellow, and grey square grids. Those little color blocks sparked curiosity, the popularity of the game exploded and in only a few short months, literally millions of people have begun playing the game.
The New York Times is known for its bank of online puzzles and the company reached out to Joshua Wardle to see if he would be interested in selling his game to them.
In a post to Twitter, Wardle wrote, "...I'm pleased to announce that I've reached an agreement with the New York Times for them to take over running Wordle going forward."
While no exact sale figure has been revealed, sources claim that Wardle sold his puzzle to the New York Times for an "undisclosed price in the low seven figures." Following the sale, fans of the game have expressed concern that maybe the game will change or players will be charged a fee to play it and this is where things get a little bit murky.
While both the New York Times and Joshua Wardle have stated that Wordle will not change once it has fully been taken over by the Times, a statement released by the Times states that the game will continue to be free for new and existing players "at the time it moves to The New York Times." Many wonder if this means that game will initially be free to play once it makes its move to the Times and then a fee to play will eventually be collected or if the game will truly remain free for all to play.
The New York Times charges a subscription fee for those who play its Crosswords and Puzzles. The fee at present time is $1.25 a week or $40.00 a year.
At the time of this publishing, Wordle is still free and still accessible on Joshua Wardle's website.
KEEP READING: 10 classic board games that will take you way back
Pac-Man Facts: 40 Easily Digestible Bits of Arcade-Game History
From his arcade-game fame to his own TV show and appearances on all kinds of collectibles, a look back at Pac-Man.