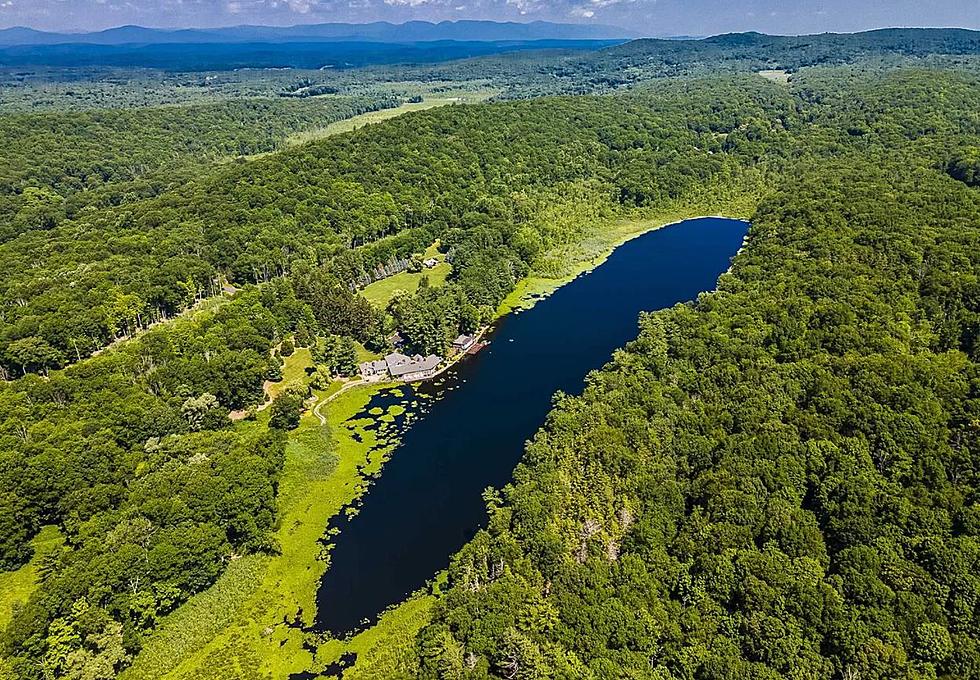 $20 Million New York Mansion Has Its Own Huge Private Lake [PHOTOS]
Credit: Zillow
Lakefront homes are one of the most desirable kinds of homes out there. Who wouldn't want a home that has seemingly everything you need, with a view that is unmatched. Here in New York State, we are very fortunate to have The Great Lakes and The Finger Lakes, along with many other fresh water smaller lakes that scatter throughout the region.
You can rent a lake house for a few days in The Finger Lakes throughout the year, but if you have a lot of money to spend (a whole lot), then this $20 million home with its own huge private lake would be a dream come true.
Listed on Zillow for just a shade under $20 million, this gorgeous mansion comes with its very own private lake.
The estate covers 164 acres and covers 11,000 square feet of space. Believe it or not, the home has 10 bedrooms and nine bathrooms.
This estate was built in the 1930s and once a nudist colony, and even a lakeside playground.
The bedrooms all overlook the lake and even a nearby waterfall, along with the gorgeous landscape. The furnished wood and giant kitchen are highlights. The estate even has a stone cottage for guests.
The lake is absolutely huge for a private lake. It's ridiculous how cool the views are. Check out some photos below.
$20 Million New York Mansion Has Its Own Giant Private Lake
This $20 million home in New York State has its very own private lake.
$12 Million Castle In New York Has Its Own Underground Tunnel
This
$12 million home
is located in the Catskills and has its own underground tunnel.
$45 Million New York Mansion Looks Like Tony Stark's Place
Explore this unbelievable $45 million mansion in New York State that looks like Tony Stark's home.
100-Year-Old, $12 Million Castle Complex in New York
Explore this incredible 100-year-old castle complex in New York State for over $12 million.