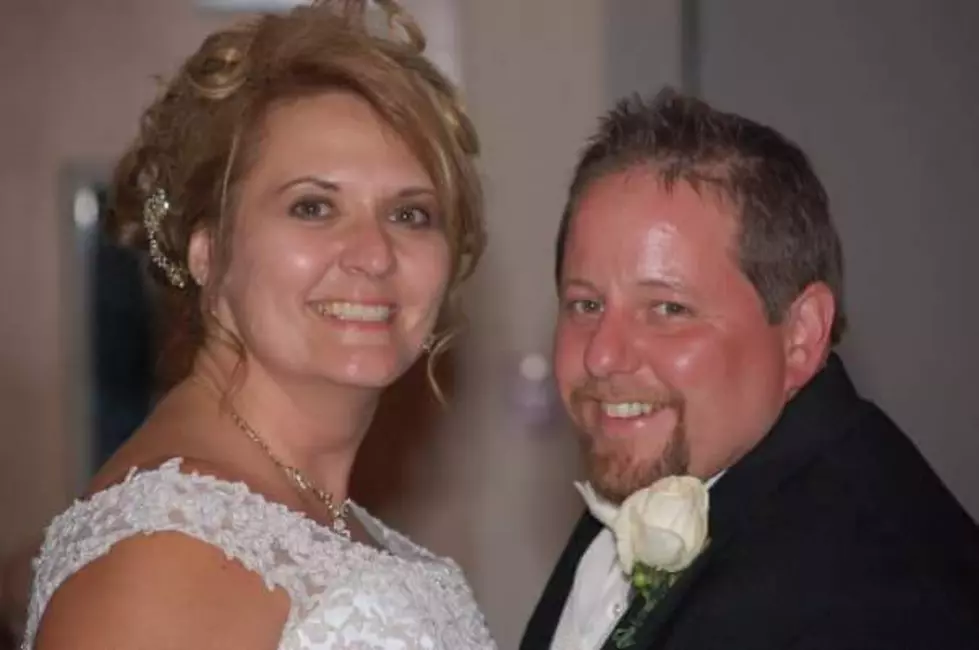 13 Years Ago Today My Life Changed for the Better
Chris Free Photo
7/7/07, 13 years ago today, Chris and I got married. We started dating in the summer of 2001 and I proposed to her on New Year's Eve in 2005. We decided that we would wait a year and a half to get married so we wouldn't have to rush through all the planning.
When choosing a wedding date, I told her it's either going to be the 4th of July, my birthday, or some other date that I won't easily forget. When we looked at the calendar for the following year and we saw July 7th was a Saturday and it was in the Year 2007, we knew that had to be the date. When it comes to mixed drinks, I love seven & sevens so that date was easy for me to remember.
We got married at Our Lady of Good Counsel Church in Endicott. We were married by my uncle Danny, and my Uncle Henry who we're both priests. The pastor from Our Lady of Good Counsel at the time was Father Zandy, he also help celebrate the ceremony so we had three priest on the altar.
My late brother Gene was my best man and Chris's son Ian who was 11 years old at the time, walked his mother down the aisle.
After the ceremony was over we went across the street and had some of our pictures taken at En-Joie Golf Course. They were setting up for the inaugural Dick's Sporting Goods Open at the time. We decided to go over there and have our pictures taken because that was where Chris and I ran into each other again after many years of not seeing each other. We started talking again at the 2001 B.C. Open and during the final round I asked her out on a date.
Our reception was held at the Owego Treadway. We were one of seven or eight couples that had their reception at the Treadway that day. We were the first to book a banquet room for the 7th, and we were a little nervous when we found out how many weddings they were holding that day, but it went off without a hitch.
We went to Jamaica for our honeymoon and spent seven days at a Sandals Resort. We loved it so much that we both want to go back. Who knows, maybe for the 15th anniversary?
Enter your number to get our free mobile app
We've been through a lot together. We both lost loved ones including our mothers and my brother while we were together, we both went through cancer scares, thank God we are both in remission, and so much more.
We have so much in common that we are together just about all the time. She is an amazing cook, an amazing mother, and a very kind and generous woman who doesn't hesitate to help anyone in need.
She is my wife, my best friend, and my soulmate. Happy anniversary Chris! I love you!
'PORCH-TRAITS': Endicott Man Taking Socially Distant Portraits For People