News of the Weird Runner Up: Chicken Alerts Family to Fire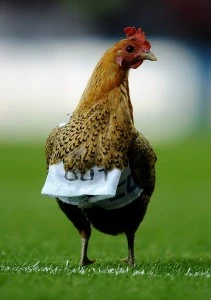 Who says dog is man's best friend exclusively? One Wisconsin chicken may take issue with that, especially after her heroics.
A few years ago, Dennis and Sue Murawska saved "Cluck Cluck" from a nearby farm when she could no longer produce eggs. She has been a faithful pet ever since.Cluck Cluck repaid the kindness by, well, clucking loudly after a fire broke out in the home. The smoke detectors had not sounded, so it was her job to wake her masters. And Sue quickly awoke. The couple and chicken got out safely. Debt paid!