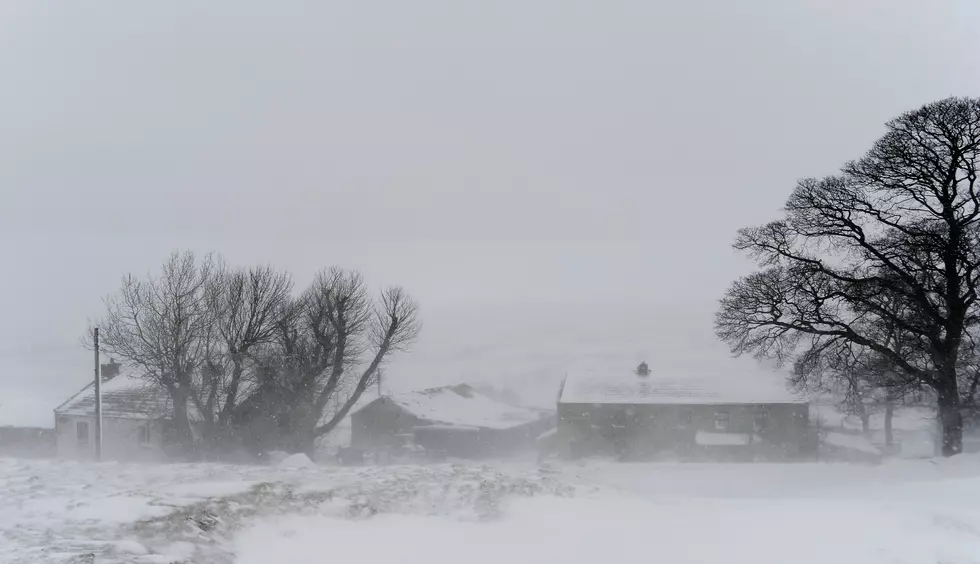 Top Winter Snow Storm Indulgences
Photo by Ian Forsyth/Getty Images
Last winter's snow fall was limited, but the law of averages says it will happen and probably soon, so what are some of our favorite things to do during a winter snow storm.
Last year I think I may have used my snow blower once, and I live in an area that gets dumped on when it does snow in the southern tier.
Many of like to indulge ourselves as kind of a reward for its cruelty.
I think we have all enjoyed the hopeless feeling of being shut in during a massive snow storm, and actually enjoyed it.
How many really good reasons to we have for flopping on the couch, watching a movie and indulging in some of our favorite winter storm activities.
A recent survey listed Americans top winter storm indulgences, they include;
Sleeping in.
Lying around reading a book.
Watching TV.
Staying inside all day in your pajamas.
Taking a hot bubble bath.
Baking something, then eating it all.
Staying in bed all day.
Ordering delivery.
Sitting by the fire.
Cuddling and drinking hot chocolate.
I usually try to keep the driveway from accumulating too much snow, but sometimes even that can wait.
Most of us do not feel guilty about our winter storm rituals, so get ready I'm sure your next chance to indulge will be here soon.