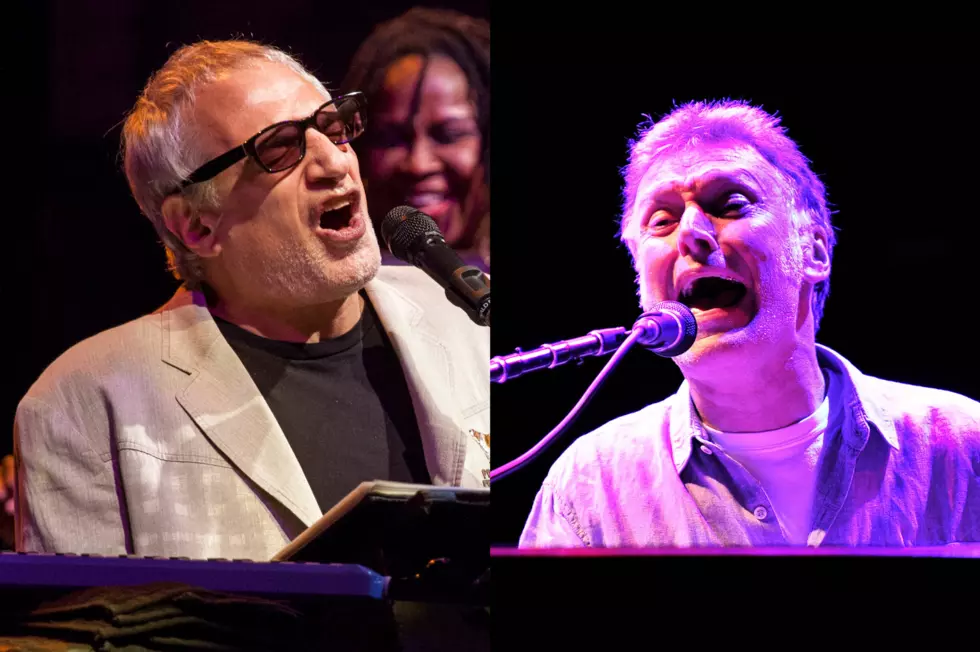 Win Tickets to See Steely Dan & Steve Winwood at Bethel Woods
Donald Fagen/Steve Winwood Getty Images Entertainment
Last week, Steely Dan and Steve Winwood announced their US tour. And the last show on the tour so far, will be at Bethel Woods Center for the Arts, the site of the original Woodstock, on Saturday July 11th, and we have your chance to win tickets.
Enter your number to get our free mobile app
Be listening to Freezone in the Morning on 99.1 The Whale all this week for the Steely Dan / Steve Winwood music montage. It's a couple of seconds of Steely Dan and Steve Winwood songs mixed together. When you hear it, be the 9th caller at (607)-723-9996, and you'll win a pair of "win 'em before you can buy 'em" tickets for that show. Tickets go on sale this Saturday the 25th. through the Bethel Woods website.
Here is what the music montage sounds like:
I saw Steely Dan the summer before last, and they put on an awesome show. They played just about all their hits with a couple of deep cuts along the way. My only disappointment with their show was they didn't play Deacon Blues. That song has special meaning to me because it was one of my late brother's all-time favorite songs.
I've only seen Steve Winwood live on video but not in person. I had friends that caught him on his last tour and said it was incredible. He did songs from his solo career as well as music from his days in Traffic, The Spencer Davis Group, and Blind Faith.
For more on their tour, click here, and make you're listening for your chance to win tickets to see these two legendary artists.