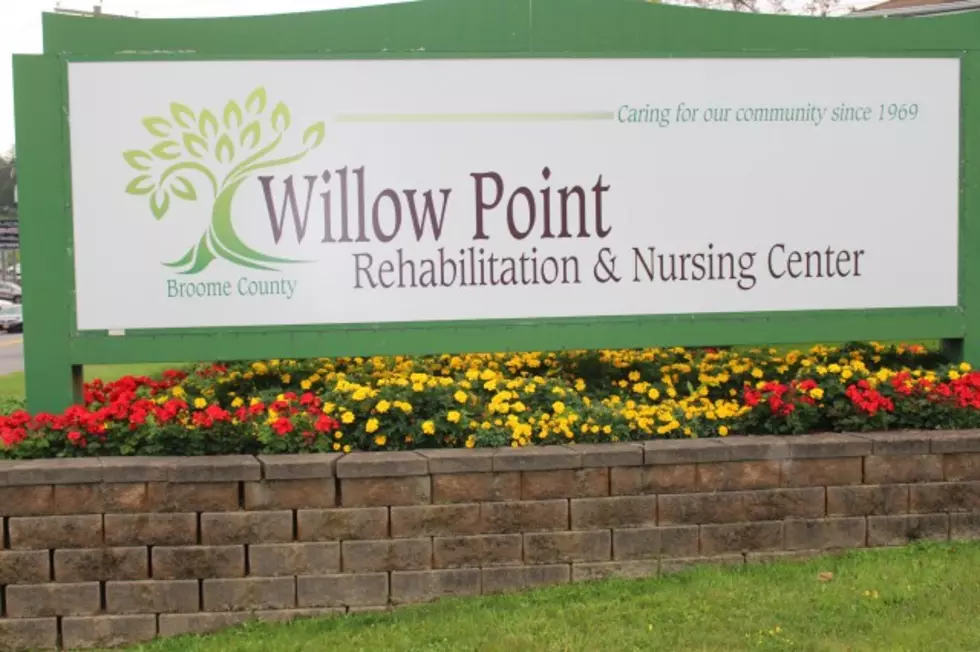 Willow Point Consultant Contract Approved by Broome Legislators
Photo: Bob Joseph/WNBF News (file)
Broome County is getting the nod to go ahead with contracting with a Bronx health care management agency to provide consulting services for the Willow Point Nursing and Rehabilitation Center.
While some legislators objected to the speed of the move to enter into a $3.3 million dollar contract with Centers for Care LLC and a provision that gives the firm first refusal should the county decide to sell Willow Point, lawmakers voted ten to five March 17 to approve the deal.
An amendment that would have removed the first-refusal clause to potentially allow Centers for Care to buy the county-owned nursing home for $7 million failed.
County Executive Jason Garnar, who is expected to sign the contract legislation, says Willow Point has been losing money for years and the outside consultants could help reverse that trend.
The county has closed several units and is far below resident capacity as it continues to struggle to staff the facility on Old Vestal Road.
Garnar says there are currently a dozen National Guard troops working as Certified Nursing Assistants under an earlier request for help from New York State to handle staffing shortages.  The County Executive has said the County "cant afford to lose seven or eight million dollars every two years."
Troupes, Groups and Stages: Performing Arts Gems of the Twin Tiers
Twenty-five of our favorite performing arts groups and venues in the Twin Tiers.
LOOK: Famous Historic Homes in Every State