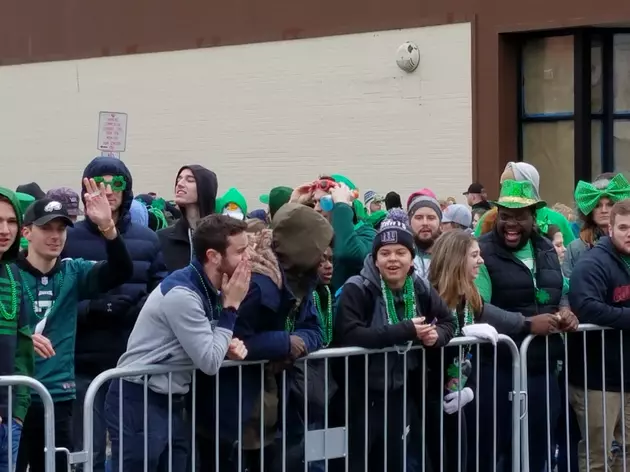 Weather for Parade Day Saturday
Jim Free Photos
It's hard to believe that tomorrow is the last day of February already. In the Binghamton area, the biggest parade of the year takes place on the first Saturday of March. The annual St Patrick's Parade is this Saturday beginning at 1:30.
The parade starts at NYSEG Stadium, makes its way to Court Street, and ends on the corner of Main and Arthur Streets down by the Belmar Pub. Thousands of people pack the streets of downtown Binghamton for the annual event.
For the last two years, the crowd was a little smaller than usual because it fell in the middle of Binghamton University's spring break. This year, the students will be in town for the parade. Most of the students that watch the parade watch it from State Street where all the bars are open early and that block State Street is closed to traffic.
My favorite parts of the parade are the Mummer's from Philadelphia, the kazoo bands, and the Celtic marching bands. I will be driving the new Whale rig so be on the lookout for that.
Sometimes the weather is so cold on Parade Day, that I'm surprised at the number of people that show up and brave the elements to watch. As for the weather for this year's parade, it shouldn't be that cold, but Brian Schroeder, WBNG Storm Track 12 Meteorologist, says it will be mostly cloudy with a 40% chance of mixed showers, and a high of 38.
So it won't be the perfect weather for a parade, but it certainly won't be the worst we have seen on parade day either.
We'll see you on Saturday. Here are some pictures from last year, taken from inside the Whale Van.
Parade day 2018 2