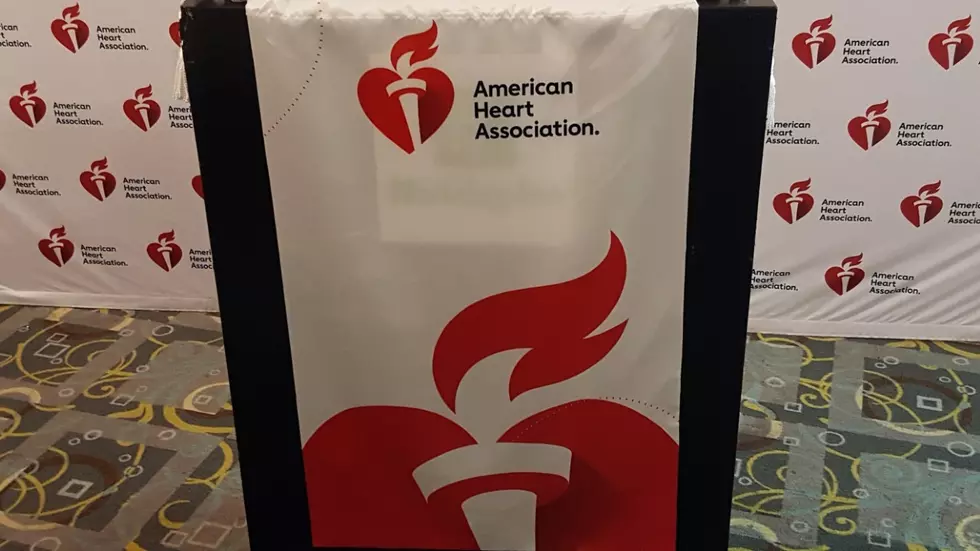 Virtual Southern Tier Heart Walk Raises $370,000 to Fight Heart Disease
WNBF Photo
The annual Southern Tier Heart Walk has raised $370,000 to help fight heart disease and stroke.  This year's walk was a virtual walk due to the COVID-19 pandemic. Walkers were urged to walk on their own last Sunday, April 26 since large gatherings are prohibited.  The Southern Tier Heart Walk draws several thousand people to take part. Some of the participants did other workouts or took part in family activities to burn some calories and get moving.
Enter your number to get our free mobile app
This year's goal is $380,000 and organizers think that mark can still be surpassed.  Donations are being accepted through May 31, 2020 and they will be credited to the Walk. Along with a number of businesses that participated, walkers made contributions themselves and also solicited donations from family and friends to raise money.
Proceeds from the Southern Tier Heart Walk go to help fund research, advocacy and education to hopefully prevent heart disease and stroke.  Prevention is the key but some issues are hereditary or brought on by other issues and funding also helps in recovery and treatment of heart disease and stroke.
Many walked in memory of loved ones who have passed away from heart disease and stroke.  And many participants walked in memory and tribute to long-time Director of the Southern Tier Heart Walk, Gina Chapman, who passed away several months ago.  Gina was the face and voice of the Southern Tier Heart Association for a decade and was loved by all those who knew her.
Donations can still be made by going to:
Southerntierheartwalk.org.
Self-Care Practices During Covid-19