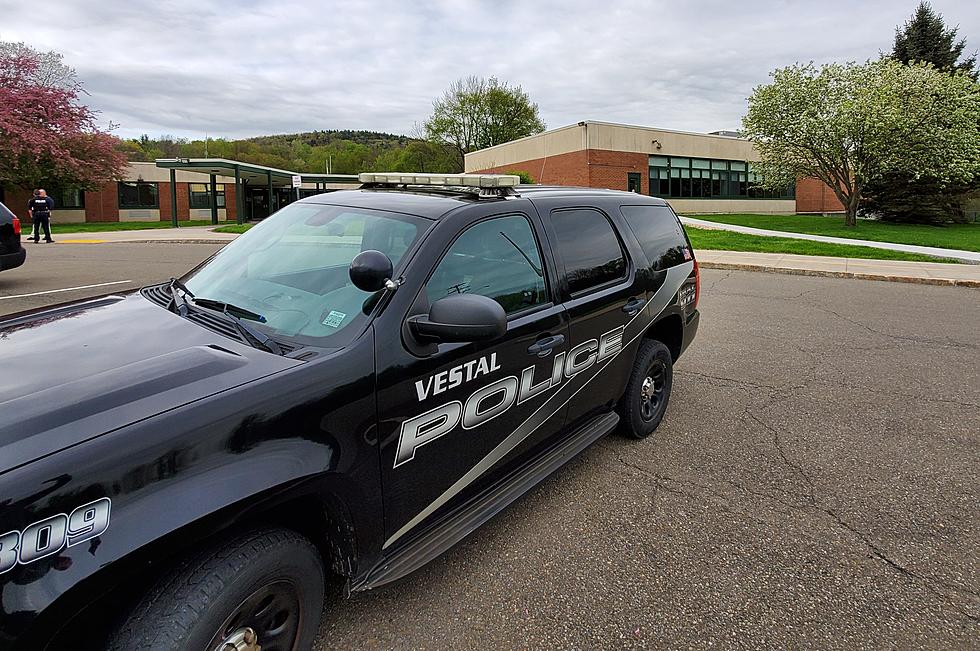 Vestal Youth Police Academy Resumes Next Week
Photo: Bob Joseph/WNBF News)
Once again, the Vestal High School will be offering its annual youth Police Academy in partnership with the Vestal Police Department.
Last year the pandemic forced cancellations of many programs and services in communities all over, and after a year's absence the Vestal Youth Police Academy will begin next week.
The Vestal Youth Police Academy is a leadership program for students in grades 8 through 12. There will be 64 cadets enrolled in this years program, including several from near by school districts that include Susquehanna Valley, Tioga Central, MaineVestal Youth Police Academy
Endwell, Owego-Apalachin, Johnson City, , Seton Catholic and Windsor.
According to a news release from the Vestal School District, this is the ninth year of the leadership focused program that engages cadet students in daily physical training, workshops presentations, demonstrations that include interactive scenarios.
Students will learn defensive training, drug and alcohol prevention, team building, first aid and more.
Along with instructions from Police officers the cadets will also receive training from SWAT, CSI, K9, National Guard and others.
Vesta; High School's SRO Conor Talbut will coordinate this years academy that also includes training sessions with LifeNet and STOP-DWI.
The Ninth Vestal Youth Police Academy will begin on July 20th with a session on Crime Scene Investigation and will finish on July 28th with the final session on Traffic Stops.
Graduation is on July 29th  at Noon
The schedule is subject to change
Eight Places to Launch Your Boat in Broome County
VIRTUAL TOUR: Step Back in Time at Scott's Family Resort
CHECK IT OUT: Five Freakish Things That Might Predict Your Health