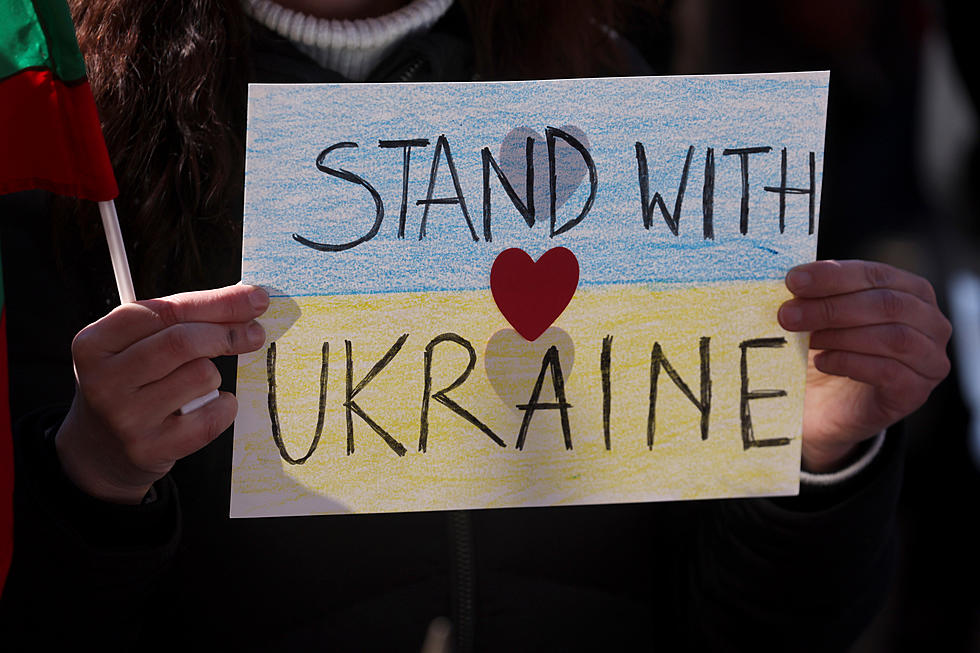 Southern Tier Families Can Help Ukrainian Refugees At Upcoming Spaghetti Dinner
Scott Olson/Getty Images
There is so much that we want to do to help the Ukrainian people as Russia invades their land. I have a few friends from my church that are from Ukraine, so I've had a chance to see how it is affecting them.
We all want to pitch in and help but we also want to make sure that it goes to the people that we want to help. There are so many scams out there so be careful. Here's one that is for real.
Ukrainian Refugee Relief Dinner With Akshar and Battisti
Senator Fred Akshar and Attorney Paul Battisti are getting together to raise money for Ukrainian refugee relief. The Akshar and Battisti families are hosting a spaghetti dinner on Monday, March 21st at the Sons of Italy in Endicott from 4:30 p.m. until 7 p.m.
Eat-in and take-out will be available but you have to order your tickets ahead of time. Tickets are $20 apiece with 100% of the proceeds going to Beds for Refugees. They are a relief organization that is working to help Ukrainian refugees.
There are so many things that are going on in this country that divides us but this is not one of them. They hope that no matter what your party affiliation is, you'll set it aside for the greater good and the Ukrainian people.
You have until Thursday, March 17th to pre-order your tickets by calling (607) 744-7818 to get your tickets.
In The Meantime, Here Are Some Other Ways That You Can Help The Ukrainian People Now
15 Ways You Can Help People in Ukraine Right Now
As Americans watch events unfold in Ukraine, many wonder how they can help. Below is a list of organizations responding to the crisis in Ukraine along with information on how you can support their various missions.
How To Talk to Your Small Children About Scary News