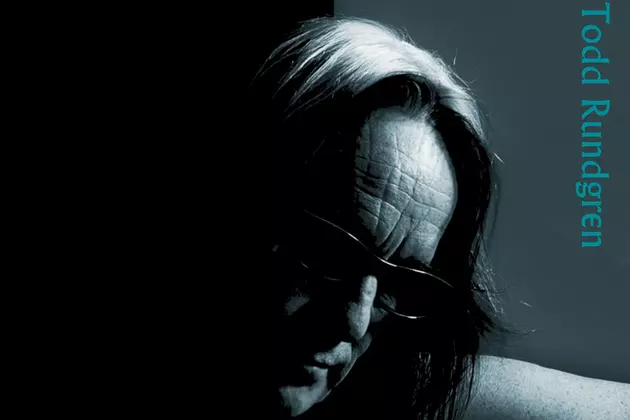 Todd Rundgren Shares Details of New Album, 'White Knight'
Cleopatra
Todd Rundgren has shared details of his upcoming album White Knight, and it's a star-studded affair featuring appearances by genre- and generation-spanning artists.
You can also hear the first track from the album, "That Could Have Been Me," featuring Robyn, below.
White Knight will be released on May 12, and features all new songs written by Rundgren and the album's guest performers. The 15 tracks span moody pop and hip-hop to synth-powered rock and lush R&B.
Rundgren will hit the road a couple weeks before the album's release for a tour that promises to run throughout the year. Shows kick off on April 29 in St. Louis, and so far include dates in Cleveland, St. Petersburg and Syracuse. More dates will be announced in the future.
Todd Rundgren, 'White Knight' Track Listing
"Come"
"Got Your Back" - featuring KK Watson w/Dam Funk
"Chance For Us" - featuring Daryl Hall w/Bobby Strickland
"Fiction"
"Beginning (Of The End)" - featuring John Boutte
"Tin Foil Hat" featuring Donald Fagen
"Look At Me" - feat. Michael Holman
"Lets Do This" - with Moe Berg
"Sleep" - with Joe Walsh
"That Could Have Been Me" - featuring Robyn
"Deaf Ears" - with Trent Reznor & Atticus Ross
"Naked & Afraid" - feat. Bettye LaVette
"Buy My T"
"Wouldn't You Like To Know" - feat. Rebop Rundgren
"This Is Not A Drill" - featuring Joe Satriani with Prairie Prince, Kasim Sulton
Todd Rundgren 2017 Tour
April 29 – St. Louis, MO – River City Casino and Hotel
May 2 – Burnsville, MN – Ames Center
May 3 – Waukegan, IL – Genesee Theater
May 5 – Columbus, OH – Express Live!
May 8 – Cleveland, OH – House of Blues
May 10 – North Tonawanda, NY – Riviera Theater
May 11 – Tarrytown, NY – Tarrytown Music Hall
May 13 – Kingston, NY – Ulster PAC
May 14 – East Greenwich, RI – Greenwich Odeum
May 17 – Salisbury, MA – Blue Ocean Music Hall
May 18 – Portland, ME – Aura
May 25 – Ft. Myers, FL – Barbara B. Mann Performing Arts Hall
May 27 – St. Petersburg, FL – The Mahaffey Theater
June 10 – Syracuse, NY – OCC Campus 35th Syracuse Jazz Festival
Masterpieces: The Very Best Albums From More Than 100 Classic Rock Acts