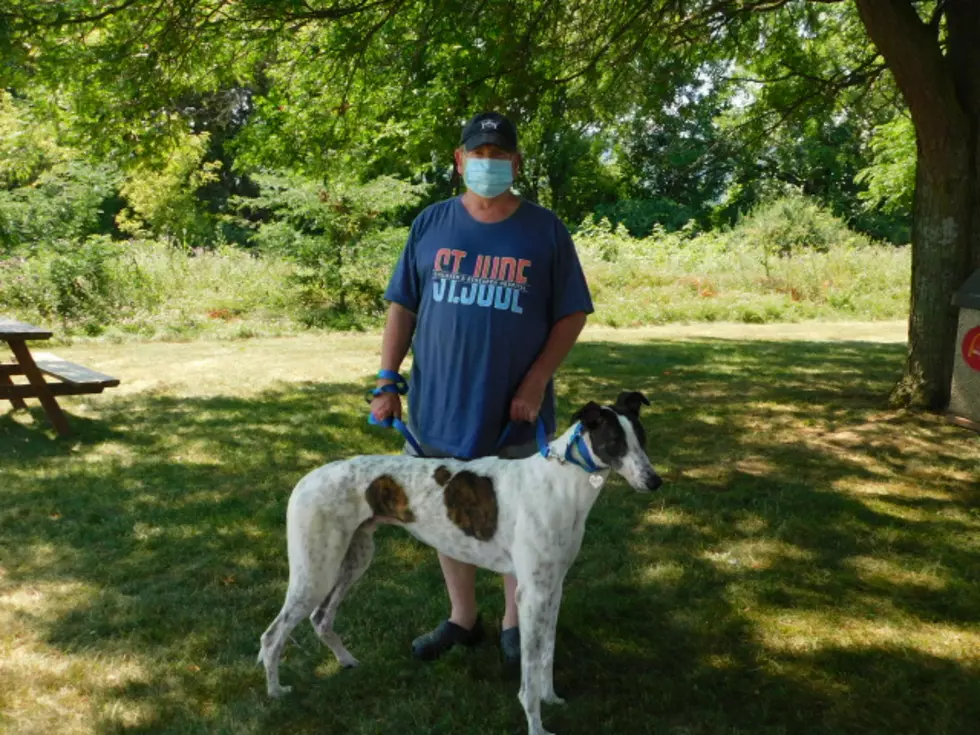 Check Out These Simple Tips To Keep Your Pet's Paws Safe This Summer
Kathy Whyte
Look at these high temperatures this week. Summer seems to have found the Southern Tier of New York and Northeast Pennsylvania. It's about time. We endured a long, hard winter, and we need this.
With that in mind, it's also time to remind those of you who like me have pets. We love our pets like they are our children, and we want to keep them safe. Many of us like to take our pets for a walk during a beautiful warm weather day. But you need to take precautions.
While our feet are protected with whatever footwear you have on, our pets don't have that same protection. And because of that lack of protection, you need to be aware of the temperature of wherever you are walking your pets.
The Four Paws International website lists some air temperatures versus the temperature of pavement, and you'd be surprised the difference in temperature. They mention that if the air temperature is 77 degrees, the asphalt you are walking on is about 125 degrees. 87 degrees air temperature  equals 143 degrees on the surface of asphalt.
Would you want to walk barefoot on these hot surfaces? I'd guess the answer is no, and that would also be the answer for your pet. Four Paws International advice is to do a seven second test before embarking on a walk with your pet as follows:
"Simply touch the pavement with the back of your hand for seven seconds. If you can't hold out for the full seven seconds because the surface is too hot, then it's also too hot for your dog's paws." - Four Paws International
That's good advice. And Four Paws International suggests that if you can avoid a walk during the hottest times  of the day, that would be a good thing. Take a walk early morning or late evening when surfaces have had time to cool down. Or walk your pet only on grassy surfaces. That's how I prefer to walk my Greyhounds.
And even though this should go without mention, I will mention it anyway. Never leave your pet in a vehicle on a hot day. Even with the windows cracked, the temperature will become too much for your pet to tolerate and could result in serious injury or death.  I'll go one step further and suggest you never leave your pet in a car unattended.
Let's make this summer a fun and safe one for our pets as well as ourselves.
LOOK: Here Are 30 Foods That Are Poisonous to Dogs
To prepare yourself for a potential incident, always keep your vet's phone number handy, along with an after-hours clinic you can call in an emergency. The ASPCA Animal Poison Control Center also has a hotline you can call at (888) 426-4435 for advice.
Even with all of these resources, however, the best cure for food poisoning is preventing it in the first place. To give you an idea of what human foods can be dangerous, Stacker has put together a slideshow of 30 common foods to avoid. Take a look to see if there are any that surprise you.