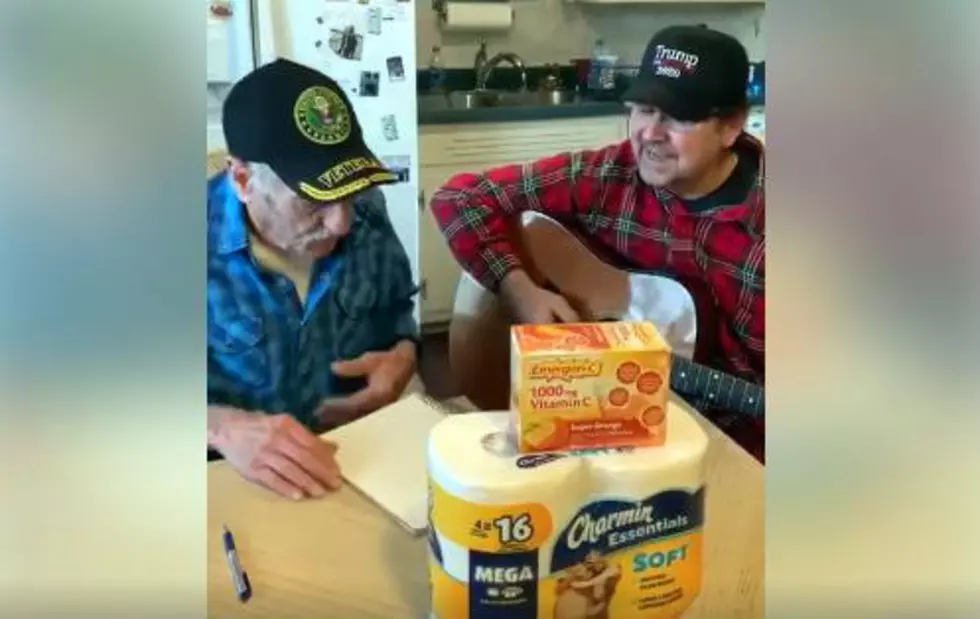 This Humorous Song Expresses Contempt for Coronavirus [WATCH]
B.J. Barnes Facebook
The Coronavirus has been all-consuming for days and days. We've been eating, drinking, and sleeping news about this global pandemic and while the situation remains serious, one duo has found a way to bring a bit of lightheartedness to it.
Enter your number to get our free mobile app
Meet B.J. Barnes of Portland, Tennessee. B.J. captured a video of his pops and a friend singing a song they wrote about Coronavirus and how much they hate it. Pop's friend took to the guitar and pop started to sing, "Corona, corona why don't you let me be?" Check out the adorable video of two pals who just want life to go back to the way it was a month ago.
Nicole Minnis, a viewer of the video on Facebook wrote, "I love this!!! Two great guys making lemonade from lemons 😊❤️" We agree, Nicole. We agree!