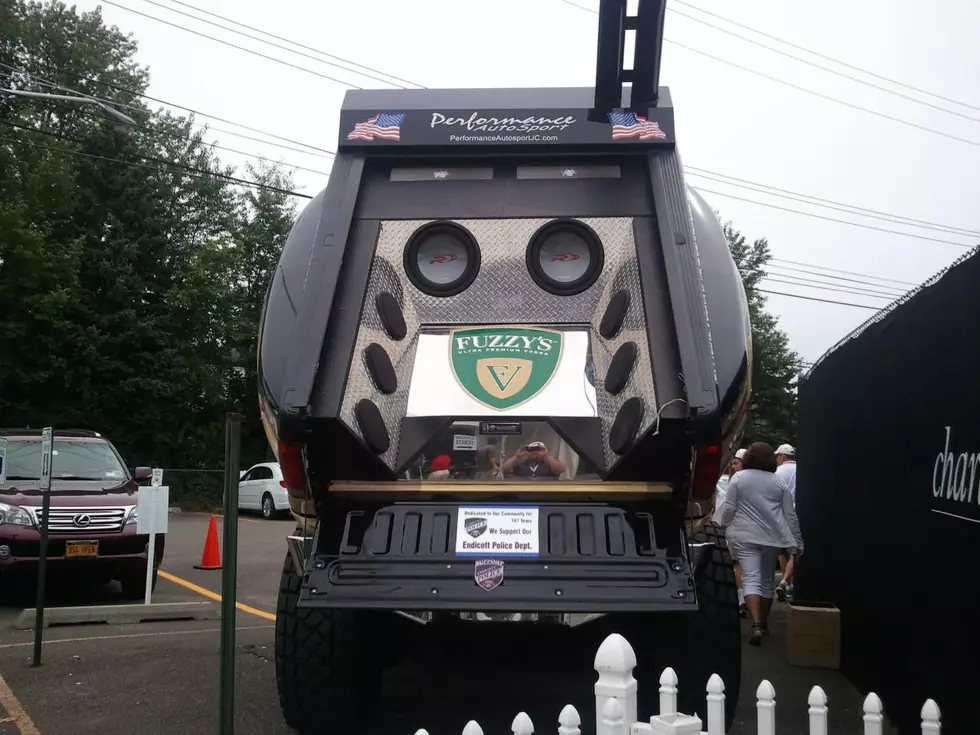 The Time Fuzzy's Caddy Served Me Drinks During D.S.G.O.
Jim Free Photo
This morning during Freezone in the Morning, I had a Strange But True story about a couple from Florida that won a golf cart from Fuzzy's Vodka. Fuzzy's Vodka is owned by Fuzzy Zoeller, the professional golfer who has played at En-Joie  many times during both the B.C. Open and the Dick's Sporting Goods Open.
According to Villages News, a couple from the retirement community called The Villages in Florida won the golf cart from Fuzzy's Vodka Company. Rick Skutak and is 59 year old wife Danette did not have the cart for very long. After only owning the cart for a few hours, Danette was arrested and charged with D.U.I. after she rolled the golf cart while driving it around. A passenger in the golf cart was rushed to the hospital in an ambulance the report states.
Enter your number to get our free mobile app
That story reminded me of the time that I was keeping score for Fuzzy Zoeller's team in the Pro-Am of the Dick's Sporting Goods Open four or five years ago. Every year during the Dick's Open when Fuzzy Zoeller came to town, he would use that as an opportunity to promote his vodka at local drinking establishments throughout the greater Binghamton area. And during the Pro-Am, he would have the Vodka available complete with mixers for his team of amateurs.
While I was keeping score for Fuzzy and his team, his caddy asked me If I would like a beverage. I told him thanks for the offer, but I don't think we're supposed to drink while keeping score. After 9 holes, while making mixed drinks for Fuzzy and his team, his caddie made one and handed it to me and said, "here you go". I didn't want to be rude so I said okay, thank you. I had a vodka with lemonade and it was really good.
About four holes later, I turned around and his caddie standing behind me with another vodka lemonade saying, "here you go, you look thirsty". I had to tell him that was the last one because I didn't want to get plastered while volunteering at the Dick's Open.
I wish I knew they were registering people to win a Fuzzy's Vodka golf cart because I definitely would have signed up to win that. Click here to see a picture of the winners and the golf cart before it was wrecked.
FORE! Past Winners of The Dick's Sporting Goods Open