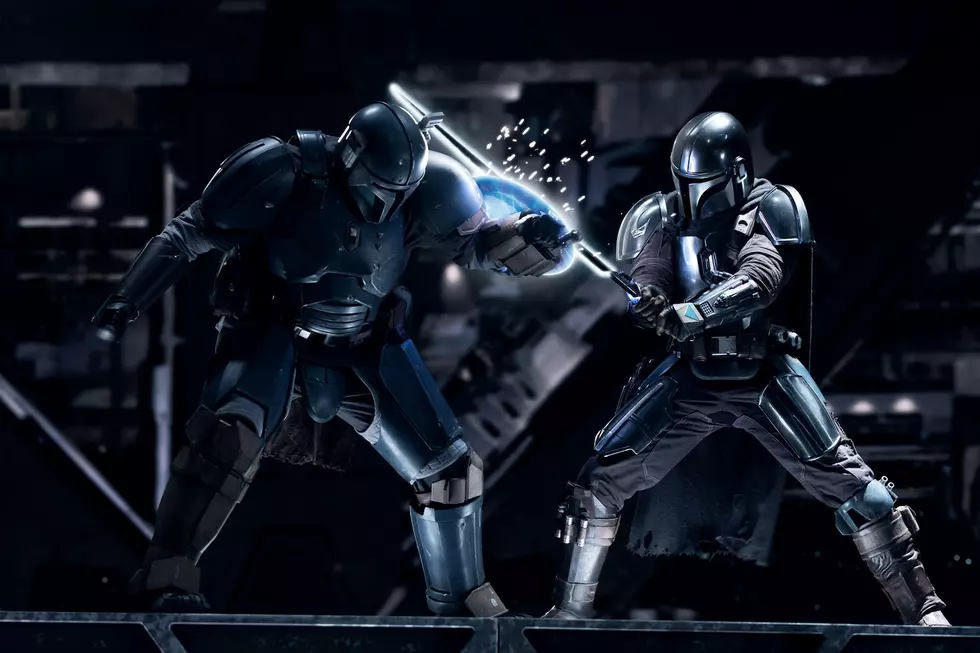 'The Mandalorian' Is Back in First Season 3 Trailer
Lucasfilm
Did you miss him?
It hasn't been that long since we caught up with Din Djarin, better known as the star of Disney's Star Wars series The Mandalorian. Although Season 2 of the show wrapped up in late 2020, the character (played by Pedro Pascal) was featured heavily in the first season of The Boook of Boba Fett — practically taking over the show from its title character for several weeks. That show saw Mando team up with Boba Fett to defend Tatooine, and later featured a tearful reunion with Grogu — AKA "Baby Yoda" to his less-informed admirers — after they had separated at the end of The Mandalorian Season 2, so that the adorable widdle alien could begin his training to become a Jedi.
So where does Mando go from here? We're about to find out, as The Mandalorian Season 3 is coming soon to Disney+. At the D23 convention, Lucasfilm debuted the new batch of episodes' first teaser. In it, the mysterious Armorer tells Mando he now belongs to "a clan of two" — he and Grogu. But in removing his helmet in prior seasons, he is "a Mandalorian no more."
The teaser also features the return of Katee Sackhoff as Bo-Katan, Mando in his new starship pursued by enemy forces, and a whole crew of vicious Mandalorians. Watch it below:
The Mandalorian Season 3 will also feature the returns of Carl Weathers as Greef Karga, Giancarlo Esposito as Moff Gideon, Katee Sackhoff as Bo-Katan, Amy Sedaris as Peli Motto. The Mandalorian is expected to premiere on Disney+ in early 2023.
Sign up for Disney+ here.
The Worst Moments in the 'Star Wars' Prequels
Some people have come to love the Star Wars prequels. These moments show why we're still not fans.