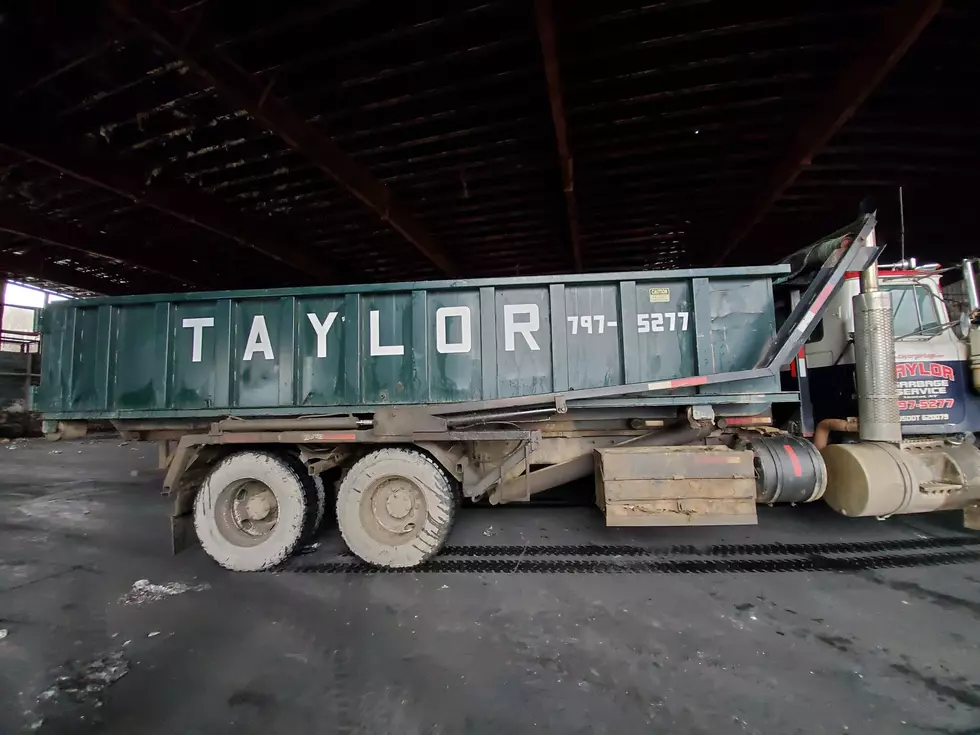 Taylor Garbage Building in Owego Damaged by Fire
Photo: Bob Joseph/WNBF News (file)
No serious injuries are reported after fire damaged a steel building full of trash at the Taylor Garbage facility in Owego early Sunday, October 16.   
According to an account on the Owego Fire Department Facebook page, crews were called out to a possible fire at Taylor Garbage on Glenmary Drive at around 5:50 Sunday morning and found the blaze well established in the building containing around 25 tons of loose garbage.  
Around a half-dozen fire departments and 40 firefighters were able to bring the blaze under control in about an hour-and-a-half. 
Owego Firefighters were joined at the scene by crews from Campville, Southside Owego, Tioga Center, Candor and Apalachin. 
Owego fire officials say six tankers performed a shuttle operation to get water to the fire scene. 
The Department says training sessions and classes along with the close working relationship between fire companies helped to bring the messy, smokey garbage fire under control quickly.
There was no information available as to other units that may have been called in, including if there were any hazardous materials or environmental concerns associated with the burning garbage. 
There also has been no communication from County sources concerning the investigation into the cause of the fire or the extent of the damage to the building. 
Sunday's blaze is the second fire suffered by the company in the past few years. 
In January, 2020, fire destroyed a massive, 30,000-square-foot Taylor recycling facility on Route 434 in Apalachin.  That blaze burned for days. 
A new, six-million dollar collection and recycling facility was being constructed by Taylor in Apalachin a few months after the spectacular fire that destroyed the original building that had been at the site since September, 2012. 
35 Famous People With Ties to the Binghamton Area
Your Ghost Guide to The 50 Most Haunted Places in New York State