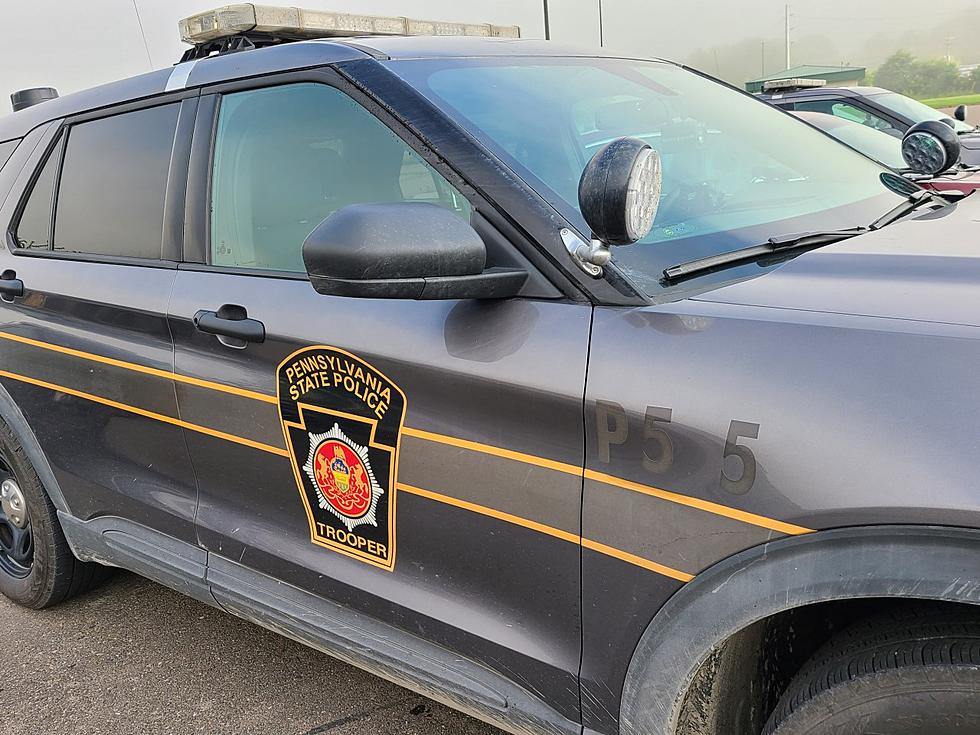 Susquehanna County Man Accused of Harming Wife and Child
Kathy Whyte/ WNBF News
Pennsylvania State Police say a Susquehanna County man is facing numerous charges for allegedly assaulting his wife and eight-year-old child in Springville Township.
Troopers were called to the yet-to-be identified 36-year-old man's home on West Nicholson Road for an incident involving the family between 2 and 7:30 a.m. on July 28.
Authorities say the man allegedly strangled and assaulted the woman and assaulted the child during a disturbance, causing injuries then used a knife to damage a tire on a moving vehicle the wife was driving in an attempt to flee the scene. That apparently caused the vehicle to crash and resulted in additional injuries.
During the attack, the child called 911 but the dad called back, trying to cancel the police response.
When the 38-year-old discovered Troopers were still coming, he reportedly loaded the 29-year-old woman and child into a vehicle, ordered his wife to clean the blood and glass off herself before authorities could find her as he left her and the eight-year-old at a friend's house.
Both were found by authorities and taken to a regional hospital for treatment of their injuries.
The man was taken into custody and charged with felony domestic violence-related counts.
The man was sent to the Susquehanna County Jail on $150,000 bail.
What Are the Signature Drinks From Every State?