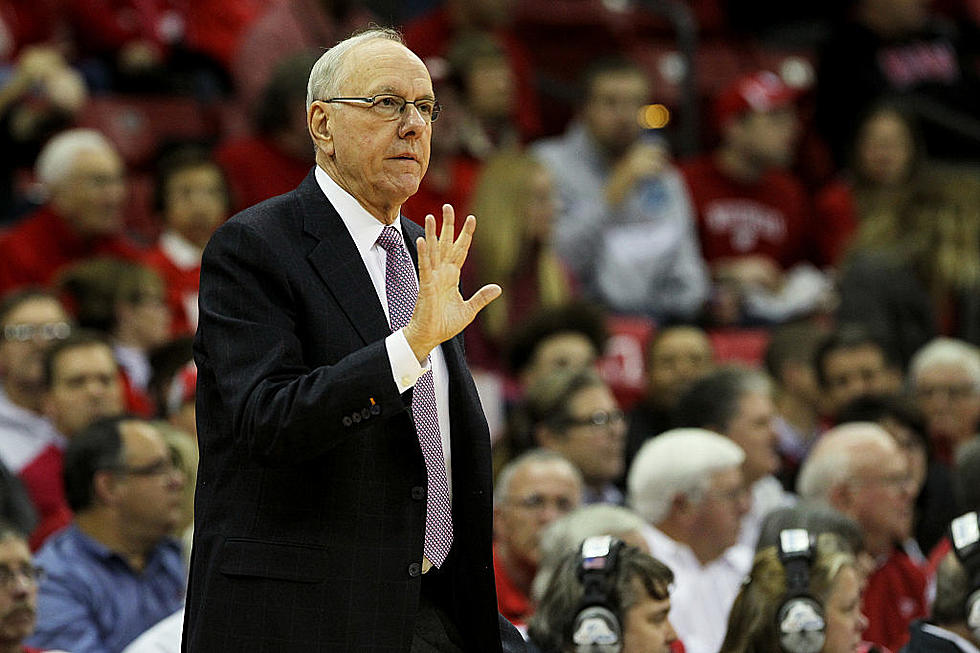 Local Businessman Joining 'Boeheim's Army' For Big Role With Basketball Team
Getty Images
A local businessman is reportedly getting involved in an emerging basketball tournament
If you've never heard of "The Basketball Tournament", you're not alone, as it's a relatively new concept. It started in 2014 as a winner take all $500,000 basketball tournament made up of teams formed by a general manager. Most teams feature former college and NBA players, and often are formed as "alumni teams".
Boeheim's Army -- a team consisting of former Syracuse Orange basketball players will have an additional member this year, one with local ties to our community, as Upstate Shredding's Adam Weitsman was appointed chairman of business operations, joining General Manager Kevin Belbey, according to a Syracuse.com report.
Weitsman shared the article on Facebook, with the caption clad with orange emojis.
The organization is hopeful that Weitsman's involvement will provide more financial incentive to attack alumni players.
The pandemic caused many cancellations and modifications in the sports world, as tournaments were without crowds and often held in one isolated venue.
The participating teams were reduced from 32 teams down to 24 last year, due to COVID concerns, and the tournament was held in one location, Columbus Ohio.
Last year Boeheim's Army (seeded third in the bracket play) fell out of the quarterfinals due to poor shooting behind the arc, this year's roster will look different than last years, with the player roster to be announced.
This year's event will keep Boeheim's Army on the road through the entire tournament with bracket play in Wichita, Kansas, Columbus, Ohio, Peoria, Illinois, and Charleston, West Virginia, with the championship held in Dayton, Ohio.
The competition begins July 16th and the search for players continues.
[via Syracuse.com, ESPN]
PLAY BALL! The Top 7 Sports Venues in the Southern Tier
NFL Fan Favorites From Each USA County
Best Uniforms In Each NFL Team's History