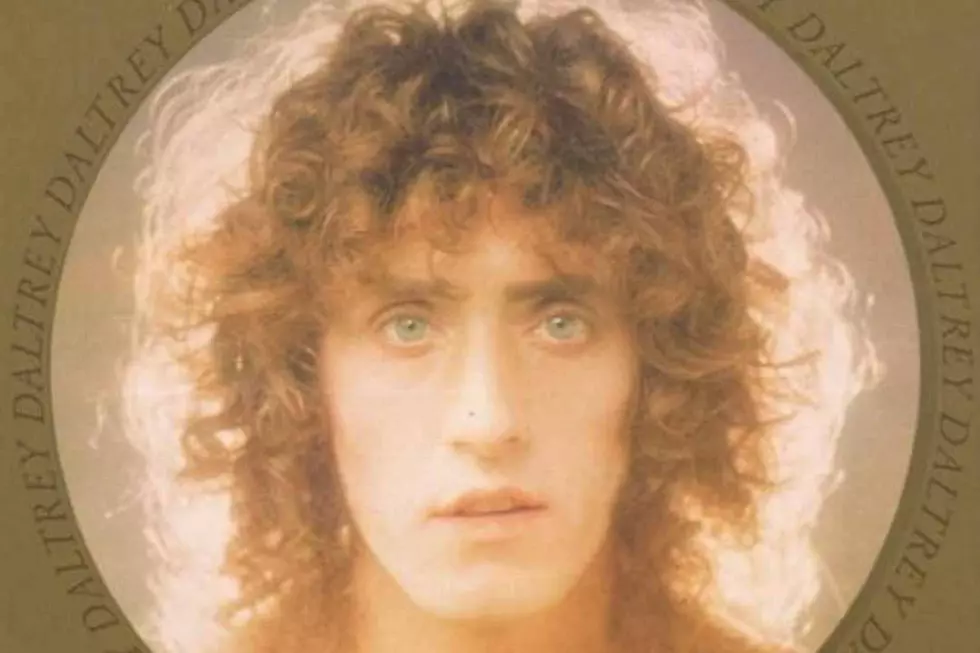 How Roger Daltrey Broke Free From the Who on 'Daltrey'
MCA
The Who were approaching the end of the recording sessions for their second concept album, Quadrophenia, when Roger Daltrey's first solo record was released on April, 20 1973.
Anyone expecting a rock-god epic from the singer was in for a surprise. Unlike Pete Townshend's and John Entwistle's solo albums, which sounded enough like Who records if you wanted them to, Daltrey was all about distancing the singer from his band.
Need proof? All but two of the album's 11 songs were co-written by Leo Sayer, who would reach No. 1 twice in the next few years with his own hits, the proto-disco "You Make Me Feel Like Dancing" and the ballad "When I Need You."
Daltrey was co-produced by former British pop teen idol Adam Faith. And its cover photo featured a doe-eyed Daltrey in a gold-framed photo that might have been taken from the set of the movie version of Tommy that Daltrey was shooting.
Daltrey is a long way from Whoville.
From the opening "One Man Band," complete with oompah tuba farts, to the lush ballad "Giving It All Away" to the semi-twangy "Thinking," which features steel guitar, Daltrey goes out of its way to separate itself from the Who. Naturally, Daltrey's massive voice is at the center of these songs, and it's hard not to hear a little bit of the Who in them, but Daltrey is the sound of a singer making an investment in his post-band future.
The whole distancing-from-the-Who thing worked out well: People pretty much stayed away from Daltrey. The album made it to No. 45; "Giving It All Away," the lone single to chart, climbed to only No. 83. Decades later, Daltrey doesn't sound all that much like a misguided letdown. It's more like a flawed stab at branching out.
For the most part, Sayer's musical touches are inspired, and the performances are tight (Jimmy Page even shows up for one song). But it's not a big record. Or an operatic one. Or even one that rocks, in the traditional sense. Daltrey is essentially a break from the Who.
Top 10 Reunion Tours
There are three certainties in the world of rock: Death, taxes and reunion tours.
Why Don't More People Love This Album by the Who?