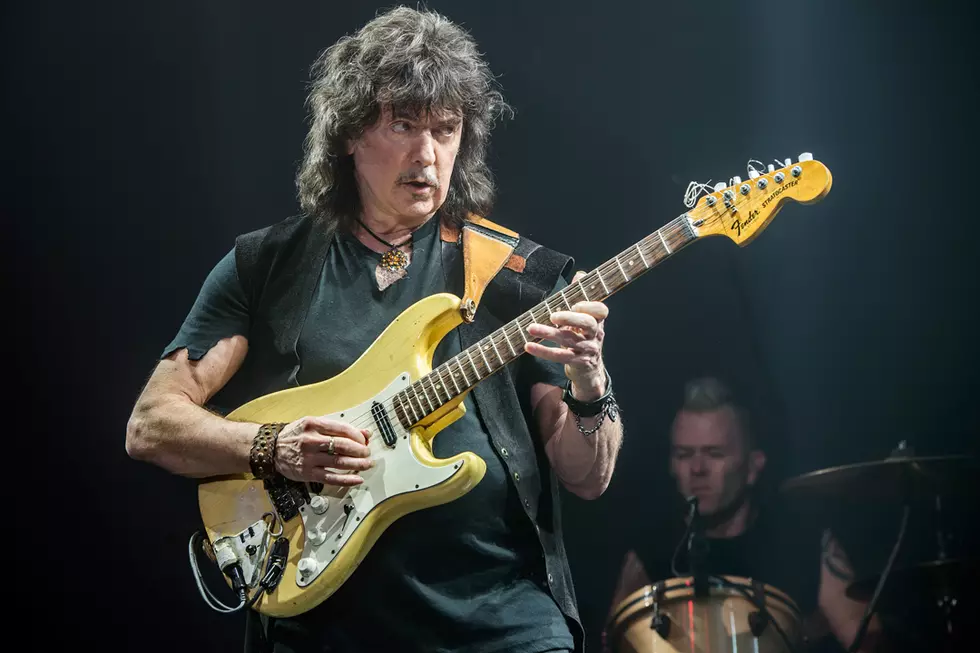 Listen to New Ritchie Blackmore's Rainbow Song 'The Storm'
Steve Thorne, Getty Images
Ritchie Blackmore's Rainbow have released a new song, "The Storm," which is described as a "rocked-up remake" of 2001 Blackmore's Night track "Fires at Midnight."
The new release is credited as having been composed by Blackmore with lyrics by his wife, Candice Night, and was recorded by the latest version of Rainbow with singer Ronnie Romero.
You can listen to both "The Storm" and "Fires at Midnight" below.
In 2018, the former Deep Purple guitarist admitted that his first return to rock shows with Rainbow could have been better. "For some time I thought that it's very important to be very fast on the guitar, and some of the songs need that kind of fast playing," he said.
"But at some point in my career I knew I don't want to come from A to B with as many notes as possible. Today I think less is more. Looking back on our first shows, I think that we should have rehearsed a bit more, and the shows would have been a lot better. I also think that I didn't really perform every song of the set quite well."
However, he added, "It's really a lot of fun to play with this band. The other guys are getting more and more confident. And Ronnie Romero is a fantastic singer. On the other side, I'm happy to play for all the fans that grew up with my old music. The shows in the very big halls or arenas are almost to completely sold out."