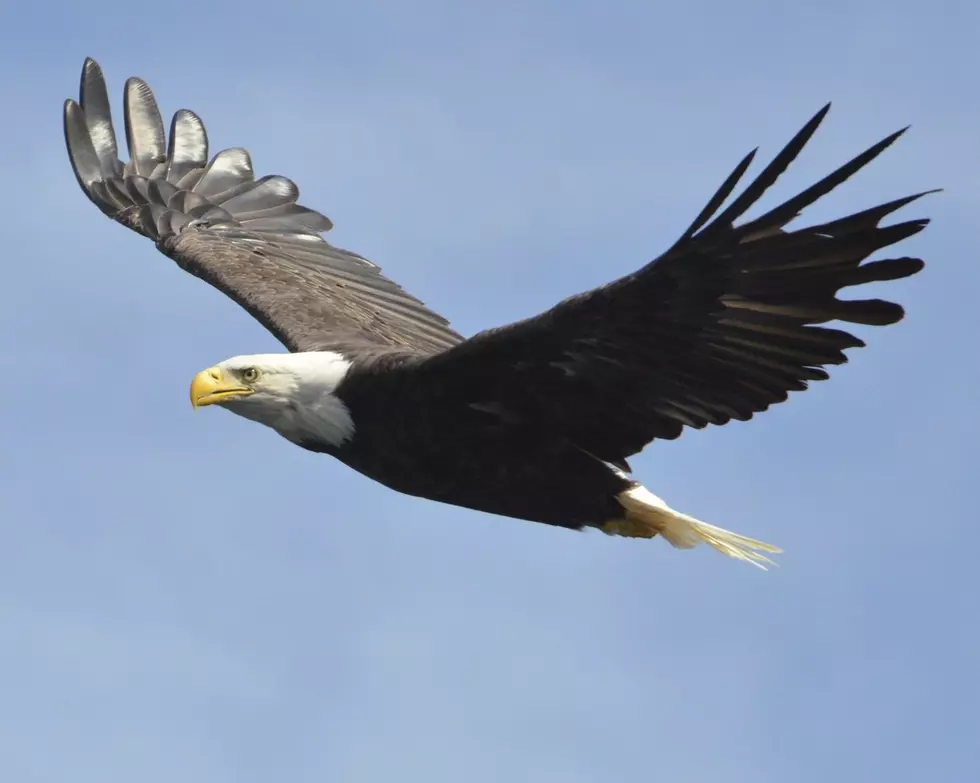 NYS Troopers Attempt To Save An Eagle
ThinkStock
The men and women of the New York State Police dedicate themselves to serve and protect us. But they even go beyond that. Here is a  heroic but sad tale from the New York State Police.
According to the New York State Police Facebook page, two troopers from the Homer barracks rescued a bald eagle in Preble last weekend.  Apparently three eagles were fighting each other in the air and one dropped to the ground.
The troopers transported the injured eagle to the wildlife hospital at Cornell University, where the veterinarians tried their best to save the eagle, but their efforts were unsuccessful.
Even though the outcome wasn't what we'd hope for, we certainly appreciate the efforts and the dedication to our national bird from the Homer New York State Police, along with the compassionate veterinarians at Cornell University.
I know first hand the amazing work of the vets at Cornell University. I've made a couple of trips with my Greyhounds because of serious issues in the past, and it was impressive the devotion they have to saving our animals.
via New York State Police Facebook
Enter your number to get our free mobile app
Check out these 50 fascinating facts about dogs: