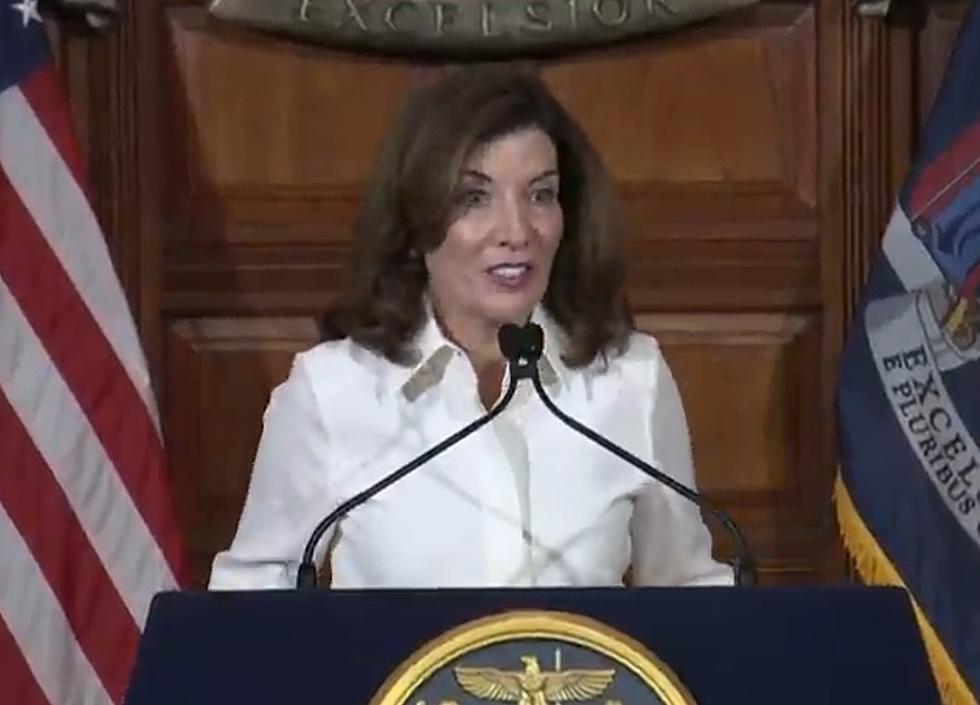 NY Gov. Signs Executive Order to Deal With Vax-Caused Health Care Shortage
(Image: ny.gov)
New York Governor Kathy Hochul has signed an executive order aimed at alleviating possible staffing shortages at hospitals and nursing homes resulting from unvaccinated healthcare workers being taken off the job. 
Workers were required under a state mandate to have at least one dose of a COVID-19 vaccination by midnight September 27 in order to remain on the job. Thousands of workers in hospitals, nursing homes and other health care settings opted to lose their jobs rather than get the required shot or had other reasons for missing the deadline. 
Under the executive order signed late Monday night, the eligible health care workforce is being expanded allowing out-of-state and out-of-country healthcare workers, including physicians, nurses, midwives, licensed social workers and clinical nurse specialists, who are vaccinated, to work in New York State, waiving re-registration fees for retirees, expanding use of telemedicine, allowing practitioners to work or volunteers in other facilities, letting graduates of nursing programs to practice in a hospital for 180 days following graduation and allowing providers licensed in the state without current registrations to practice without penalty. 
In a news release dated 11:58 p.m. September 27, the administration says Governor Hochul is monitoring whether the deployment of medically-trained National Guard members may be necessary. 
LOOK: Famous Historic Homes in Every State
See the Must-Drive Roads in Every State