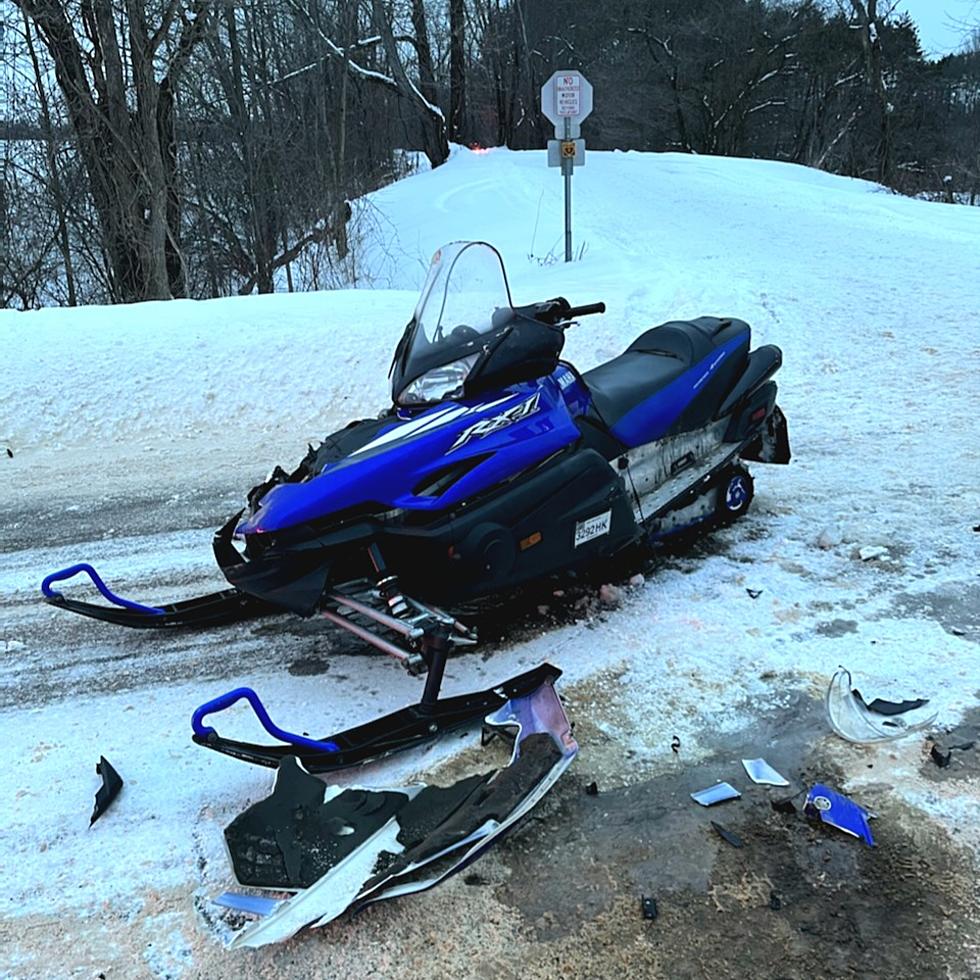 New York State Police Investigate Fatal Snowmobile Crash
New York State Police-provided photo
With winter weather in full control in the region, health officials say concern is heightened surrounding safety issues when enjoying recreational opportunities.
After a few winters of low snow pack, snowmobilers in the Southern Tier and Central New York are enjoying more opportunities to hit the trails but that can bring tragic consequences if riders aren't cautious.
New York State Police say a 57-year-old snowmobiler was killed in Oswego County Thursday, January 27 when his snow machine collided with a pickup truck.
Troopers say John Behr of Central Square was riding a 2005 Yamaha on a state trail at around quarter after four Thursday afternoon when he failed to stop for the posted stop sign at State Snowmobile Trail 4 and Fuller Road in the Town of Hastings and collided with the driver's side of a pickup truck driven by 58-year-old John Horning from Parish, New York who was traveling north on the public road.
Behr was pronounced dead at the scene while Horning was not injured.
The investigation is continuing.
Re-Live Your Childhood Memories at This Enchanting Park in the Adirondacks
"
"
[galler galleryid="497:388528"y gallerytitle="FORE! Check Out These Customized Golf Carts For Sale On eBay"]