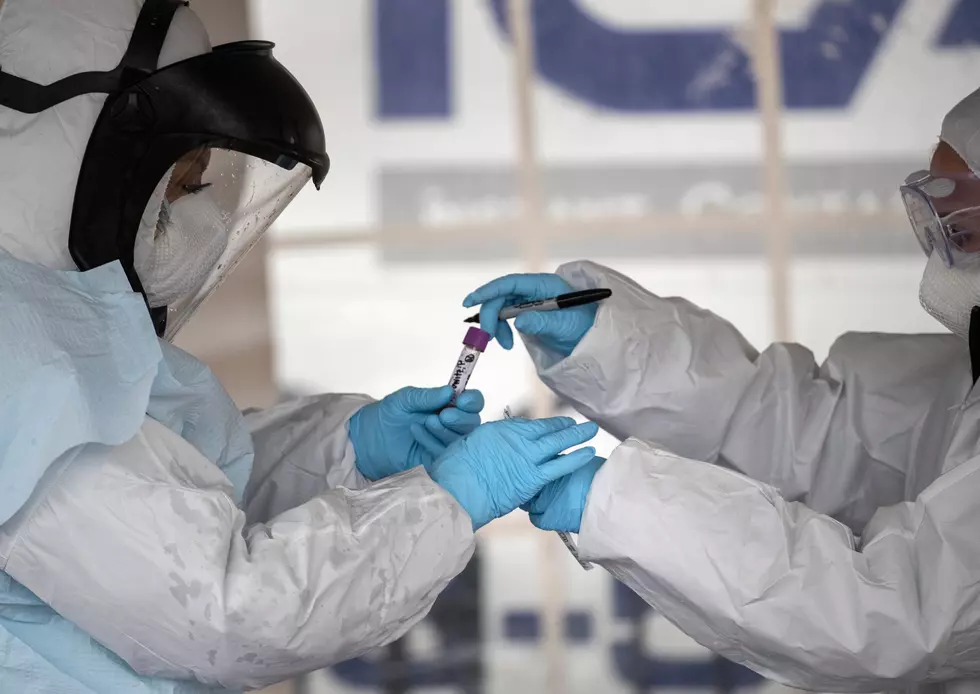 Most of Broome's Positive Coronavirus Test Results are Healthcare Workers
Photo: John Moore/Getty Images (file)
Broome County Executive Jason Garnar says the majority of positive test results for the coronavirus is in healthcare workers.
The Democrat June 16 announced the number of active cases in the county at a low of 51 and says, of that, about a dozen are in the community with the rest in congregant settings.  
Garnar says, bear in mind, nursing homes and hospitals  are also where the largest number of tests are being done.  
The state had mandated twice-a-week testing of nursing home staff but, just a few days ago, that was revised to make the required testing to take place only once a week.  County officials say each of those coronavirus tests costs about $100. 
The county-owned Willow Point Rehabilitation and Nursing Center in Vestal remains on the county's "hot-spot" list for the coronavirus according to Garnar.
Other nursing facilities have made the list during the course of the pandemic including Susquehanna Nursing Center on Riverside Drive and United Methodist Homes' Hilltop Campus in Johnson City.
Still, the percentage of the people in Broome County testing positive for the virus that causes COVID-19 is one of the lowest in New York State.
Make a No Sewing Required Facemask At Home