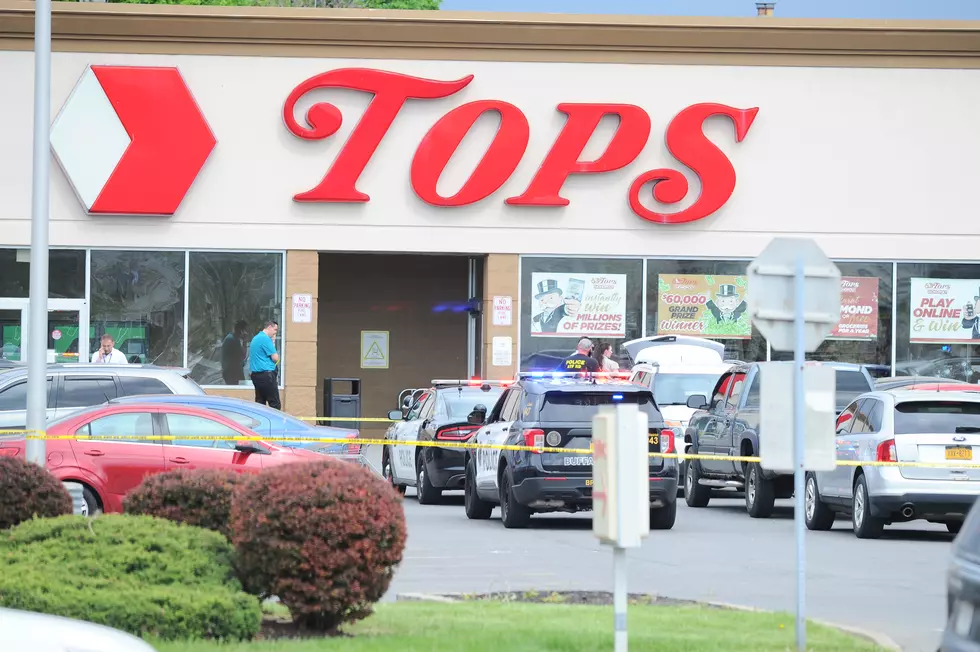 Man Pleads Guilty to Racial Threat Calls to Buffalo Grocery Stores
Photo by John Normile/Getty Images
In a press release on Monday, the United States Department of Justice announced that a Washington man pleaded guilty to making racially motivated threats to a number of businesses, including Buffalo-area grocery stores.
The Department of Justice announced that 37-year-old Joey David George of Lynwood, Washington pleaded guilty in the U.S. District Court in Seattle to making interstate threats and committing a hate crime for interference with a federally protected activity.
According to the plea, George admitted to calling multiple grocery stores in Buffalo, New York and threatened to shoot Black people in the stores. He also told the stores over the phone that he was nearby and they should clear out the customers as he was "preparing to shoot all Black customers." The threats caused one store to close.
The threats came after the racially motivated mass shooting at a Tops Market in Buffalo that left ten people dead, committed by Conklin teen Payton Gendron.
In addition to calling Buffalo supermarkets, George made similar threats to a cannabis dispensary in Rockville, Maryland and restaurants in California and Connecticut. The call to the cannabis dispensary caused the business to shut down and hire extra security, costing them over $50,000.
Following one of the calls made to a restaurant in San Bruno, California, he told law enforcement officers that "he made the threat to strike fear in the Bay Area Black community."
George agreed to pay restitution to the impacted businesses in his plea agreement and now faces up to ten years in prison.
Highest Temperatures on Record
Then and Now: Outside The Binghamton Area