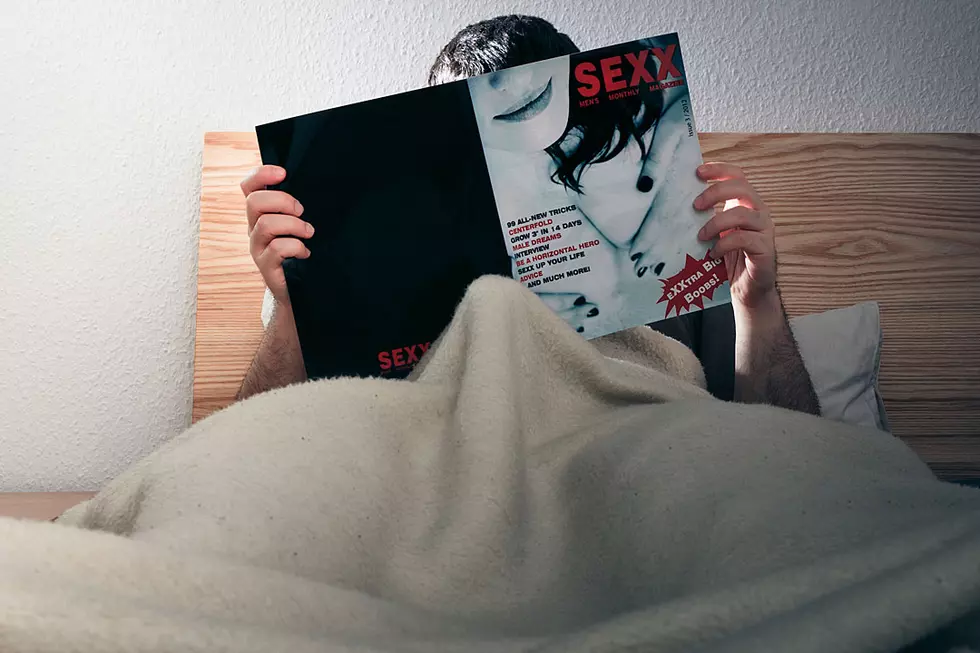 13 Terrible Jokes About the Man Who May (Or May Not Have Been) Crushed to Death By His 6-Ton Porn Collection
iStock
Making matters worse is the fact no one knew he'd been dead for six months until his landlord tried to collect all the back rent he owed.
It's a tragically odd story that may be hard to believe because, well, it isn't believable. Gizmodo has since published a story saying it's all fake. Yeah, forget anything Donald Trump says -- this is the kind of fake news that really gets people's attention.
Whether or not it's true, it got us thinking about some humorous aspects of the situation. Get ready for some lame punchlines because here they come.
Police say he acted alone. Way too often.
When he fantasized about being on the bottom, this isn't what he had in mind.
He only read the magazines for the articles and, man, was he behind.
Hmm, so much for a sprained wrist and blindness being the worst side effects of using porn.
He should've gone digital and put it all on a computer. Although, to be fair, it sounds like he was already using his digits.
Six tons of porn? This dude was hardcore. And a little bit softcore.
And you thought you had a lot of porn stashed under your mattress.
Police say it's an open to the centerfold and shut case.
Neighbors say he kept to himself. Sounds like that's not the only thing he did by himself.
This reminds me of the old Zen koan that asks what is the sound of one calloused hand clapping?
How'd you like to be the guy bunking under him when he was a kid at camp?
He's going to spend eternity in a big box, which is what he spent most of his time dreaming about.
Six tons of porn. That's a huge load.