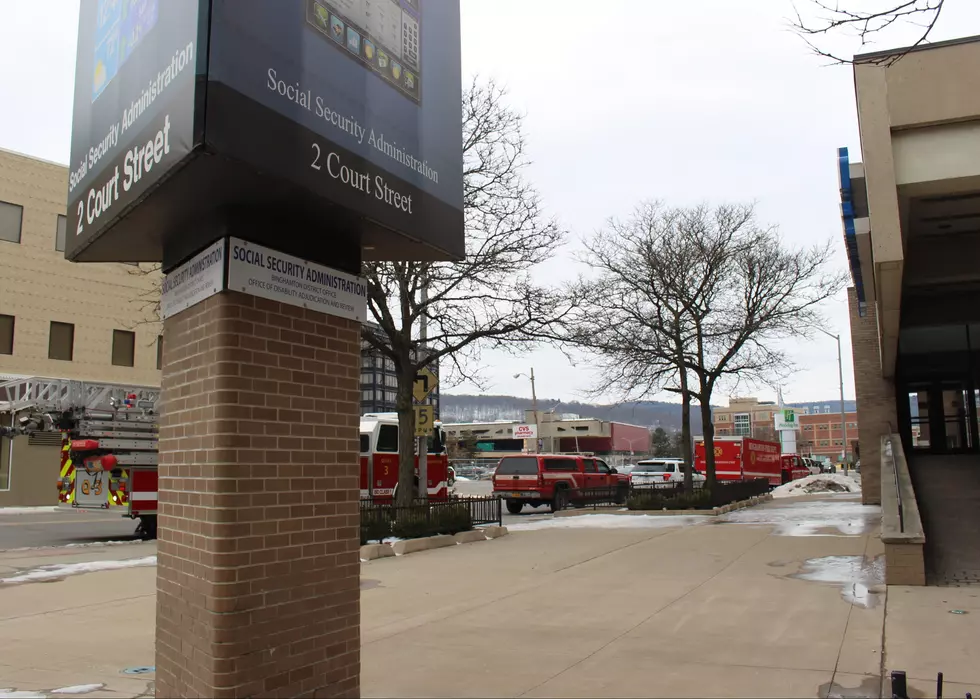 Man Arrested in Anthrax Threats at Binghamton Federal Offices
Photo: Bob Joseph/WNBF News
A suspect is in custody in connection with two incidents that caused the evacuation of federal offices in downtown Binghamton.
Authorities say a Dutchess County man was arrested Wednesday afternoon after envelopes containing a suspicious white powder were delivered to several buildings in New York and Connecticut.
Investigators say 34-year-old Jason Pantone of Hyde Park has been charged with conveying false information and hoax.
According to the U.S. Justice Department, Pantone appeared in federal court in Albany Thursday.
Pantone is accused of sending envelopes containing a powder and a typed note that said "ANTHRAX."
The first incident in Binghamton occurred last Friday morning at the Social Security Administration office at 2 Hawley Street.
A similar situation developed around midday Monday when a suspicious envelope was delivered to the United States District Court office at the Binghamton Federal Building at 15 Henry Street.
The Binghamton fire department hazmat unit responded to both incidents and determined the white powder in the envelopes was not hazardous.
For breaking news and updates on developing stories, follow @BinghamtonNow on Twitter.