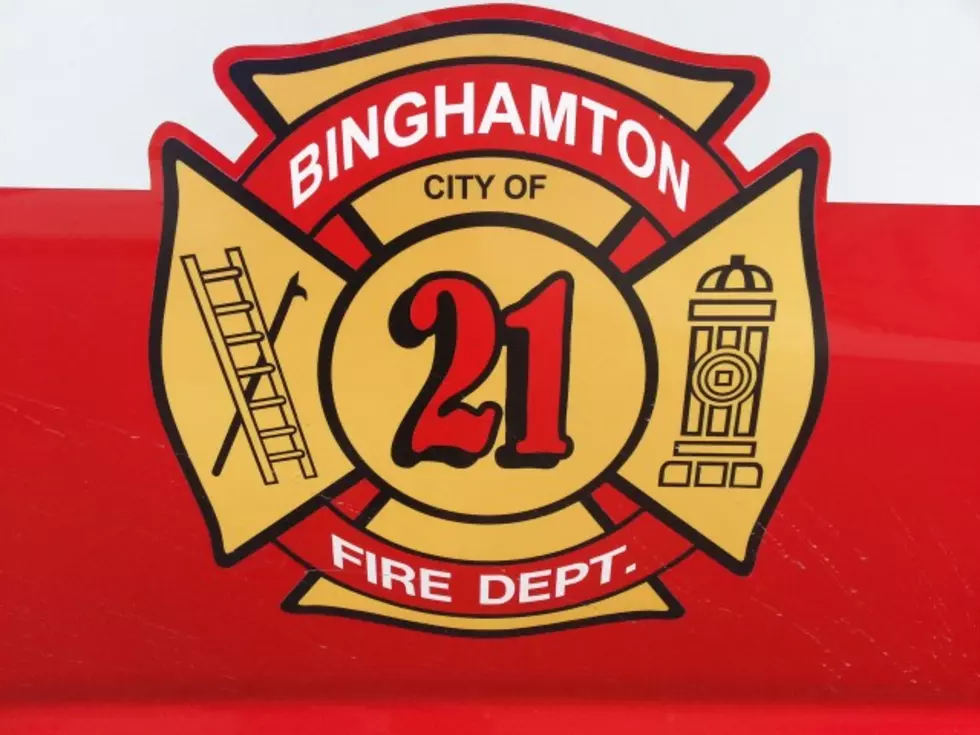 Long-Time Binghamton Fire Chaplain Fr. Buckley Passes Away
Bob Joseph/WNBF News
The long-time Chaplain of the Binghamton City Fire Department is being remembered not only for his faith but for his love of his community and the people who protect it.   
Father Gerald Buckley passed away Wednesday morning, October 12. He was 93.
.  
Father Buckley was ordained in 1957 for the Diocese of Syracuse and appointed to his home parish at Saint Paul's Church in Binghamton before serving in other parishes around the region. 
He retired in 1999 but continued serving assignment all around the Southern Tier. 
He had served as Chaplain of the Binghamton Fire Department for almost 25 years an was a New York State Fire Chaplain. 
Former Binghamton Mayor Richard Bucci remembered Father Buckley as "a devoted public servant." Bucci, in a statement, reflected that Father Buckley "was a constant source of support and comfort for firefighters and their families." Bucci says, "He epitomized what it meant to be hands-on, often accompanying trucks to the fire scenes" in order to be readily available if needed.  
According to an obituary placed by the family, Father Buckley will lie in State on Tuesday, October 18 starting at 4 p.m. until 7 p.m. when a Vigil Service for a Deceased Priest, celebrated by the Most Reverend Douglas Lucia, Bishop of Syracuse will commemorate Father Buckley's life. 
A non-celebrated Funeral Mass will be offered at Saint Paul's Church at 11 a.m. Wednesday, October 19. 
In lieu of flowers, memorial donations may be made to Mercy House of the Southern Tier 212 North McKinley Avenue, Endicott or the Retired Professional Firefighters Cancer Fund, 4 Loretta Drive, Binghamton, New York 13905. 
46 Famous Athletes With Ties to the Binghamton Area
The Southern Tier is Beautiful! Check Out 13 Colorful Pieces of Public Art In Our Area
Don't ever let anyone tell you the Southern Tier isn't a beautiful place! Binghamton and it's surrounding areas have plenty of amazing, murals, sculptures, and memorials that make you stop and look!