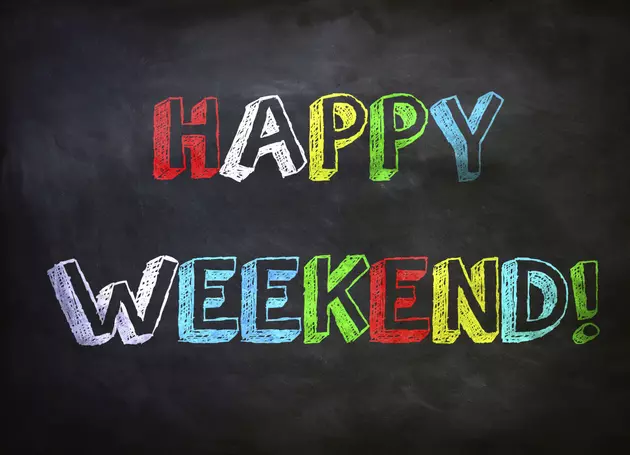 Let The Weekend Fun Begin
ThinkStock
Ah yes, it's time for the weekend. Time to enjoy another couple of days of fun and/or relaxing. For those of you who work weekends, I give you props for your hard work.
This weekend, I plan on doing what I usually do, spend time at the campground. Rain or shine, I want to be in the countryside on top of a mountain (more like a tall hill) in the middle of nowhere.
But this weekend will be a challenge. It's the first time taking my new Greyhound 'Jack' to camp. He is just getting used to the surrounding of home, and now he's going to be thrown into a whole new environment. One that's smaller than my house. Jack is a bit larger than most Greyhounds, so it's possible he can get kind of stuck in tighter quarters, but I'm sure he will be fine. His excitement level will probably be a bit higher, but as time goes on, he'll settle in, I'm sure.
My other challenge this weekend will be without my mobile phone. It's amazing how dependent we have become to these phones. Sure, we've always had a phone, if not in your pocket, there was one in your home. I do not have a home phone.
This week, for some reason, my mobile phone stopped charging. I tried several different chargers to no avail. I watched the battery level slowly drop and drop to the point of no return. As it shut down, I thought I  heard my mobile phone bid me farewell. Or maybe it was the voice inside my head saying, "Crap, now I've got to pony up hundreds of dollars for a new phone." Yea, that was probably what I heard.
So, this weekend, no one will be able to reach me. I won't be able to make any calls. I won't receive any texts. I won't receive or be able to check any of my three email addresses. I won't be able to check social media sites or the internet. Hmm, this might be the best weekend ever.
Enter your number to get our free mobile app
CHECK IT OUT: How To Unlock Your iPhone With Your Voice