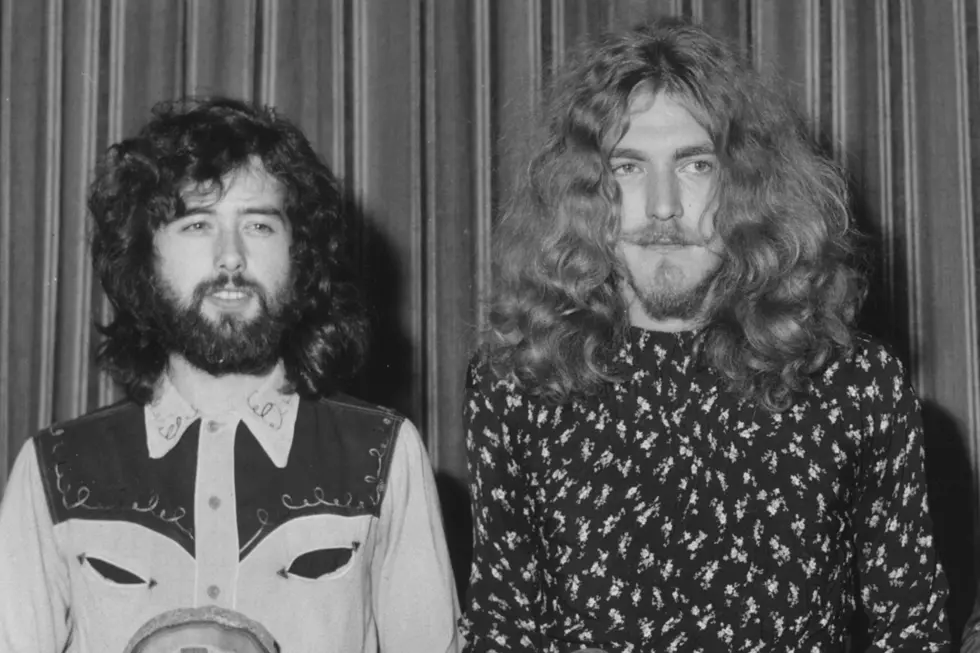 Spirit Lawyer Files Appeal in Led Zeppelin 'Stairway to Heaven' Case
Hulton Archive, Getty Images
Nearly a year after losing their case claiming that Led Zeppelin unlawfully lifted elements of Spirit's "Taurus" for "Stairway to Heaven," the lawyer for the plaintiff has filed an appeal. Francis Malofiy, who represents Michael Skidmore, the trustee of the estate of Randy California, is seeking a retrial on the grounds that the verdict was the result of the jury receiving "erroneous" instructions.
According to Rolling Stone, a 90-page brief submitted to the U.S. Court of Appeals for the Ninth Circuit blames the original judge for not allowing "Taurus" to be played in court, with the jury instead having to rely on the sheet music. Malofiy wrote, "The most important of these errors was that the trial court refused to let the jury hear the full and complete composition of 'Taurus' embodied in the sound recordings that Jimmy Page possessed, instead limiting the comparison to an outline of the 'Taurus' composition in the deposit copy lead sheet."
Other reasons for appeal include that restricting the plaintiff's case to 10 hours violated their rights to due process, that the court wrongfully defined "originality" and that testimony provided by a musicologist for the defense should not have been allowed due to a conflict of interest.
Last June, a jury unanimously ruled in favor of Page and Robert Plant, saying that "there was no substantial similarity in the extrinsic elements of 'Taurus' and 'Stairway to Heaven.'" A week later, Malofiy was fined $28,000 and suspended for three months due to his conduct, which involved deliberately misleading a witness and behavior that was described as "sexist," "abusive" and "flagrantly unprofessional."
Led Zeppelin Albums Ranked Worst to Best