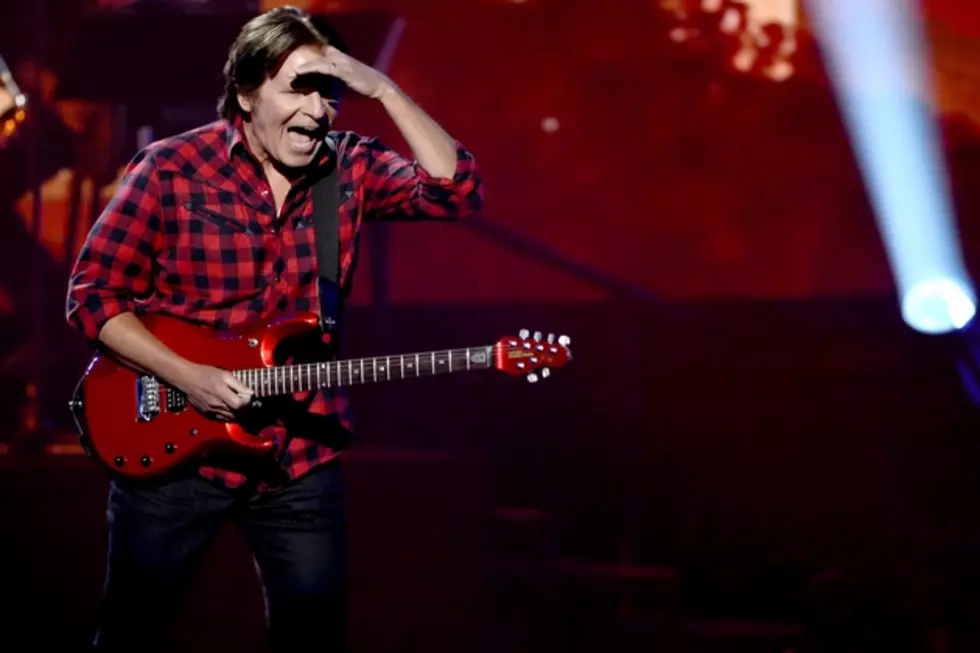 John Fogerty Clarifies His Views on Creedence Clearwater Revival Reunion
Kevin Winter, Getty Images
"When the band broke up, I never had any problem not trying to abscond with the name Creedence as a solo artist," Fogerty tells Classic Rock Revisited. "I just figured that you have to move on and try to write new songs. I just think that thing is from a certain time and it is untouchable, unless everybody is there. You can't do it unless everyone says it is okay to do it; that is how I approached it. It didn't look like that was ever going to happen."
CCR ended rancorously after a relatively brief, buy spectacular run of success that yielded hits including 'Proud Mary,' 'Fortunate Son,' 'Who'll Stop the Rain,' 'Bad Moon Rising' and many more. Fogerty became entangled in lawsuits with the band's record label that stretched on for decades, and the fallout from that also caused a longstanding estrangement between him and the other members.
That feud was so bitter that it didn't even end with the death of Fogerty's brother (and CCR rhythm guitarist) Tom in 1990, and in 1993 Fogerty refused to play with bassist Stu Cook and drummer Doug "Cosmo" Clifford when CCR were inducted into the Rock and Roll Hall of Fame. In 1995 Cook and Clifford formed a new group called Creedence Clearwater Revisited, performing the classic CCR hits to audiences all over the world every year since. Fogerty unsuccessfully sued to stop the band from going forward.
"At the time, you have to understand, we had an agreement when we were in the band that nothing would ever happen concerning Creedence, unless we all four agreed; it took unanimous consent. It was honorable," the singer-songwriter explains.
Fogerty goes on to add, "I always considered that was sort of my protection, meaning that I was throwing everything that I had into this and I don't need somebody running off and going, 'Hey, look what I did.' I am actually the guy who wrote all of the songs. That was our agreement and it was an honorable agreement among gentleman."
It's ended up in a situation where both he and his former band mates are asked about reuniting all the time. since all of them are still actively working. But Fogerty says he just doesn't see that happening. "George Harrison had an interesting statement about reunions," he observes. "The same statement works for me: There can be no reunion as long as Tom is dead."