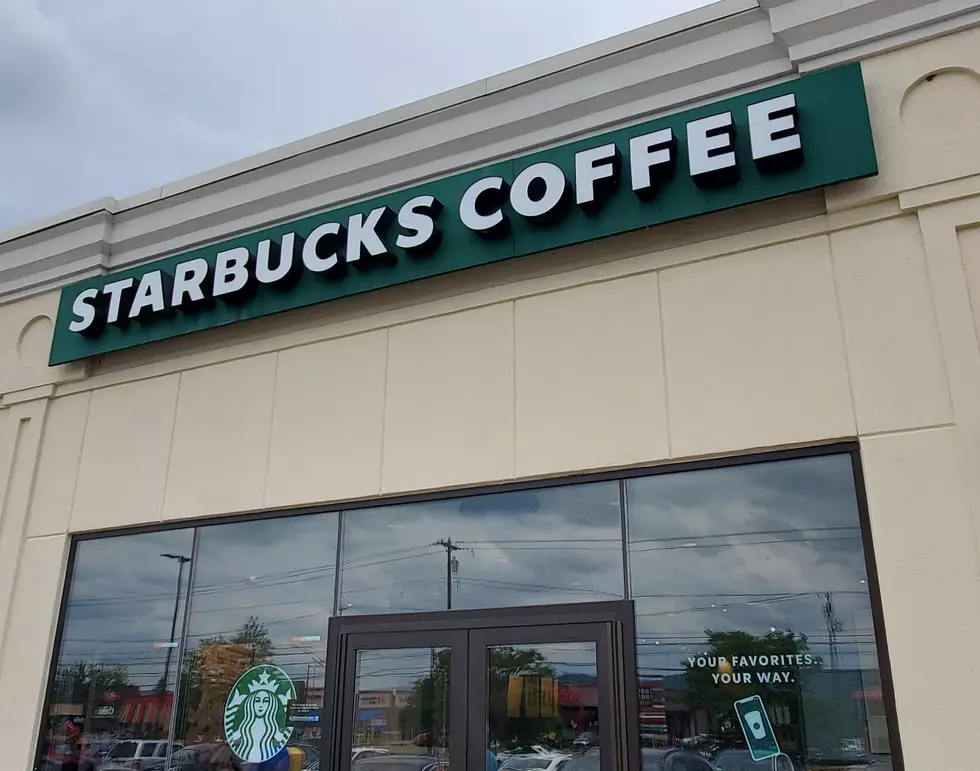 Starbucks Asks Labor Board to Halt All Union Votes
Photo: Bob Joseph/WNBF News
The Associated Press reports that Starbucks is asking the National Labor Relations Board to suspend all union elections at its U.S. stores.
It's not clear what impact the action, if successful, would have on an attempt earlier this year to unionize a Starbucks coffee location in Broome County.
AP reports the request came Monday, August 15 in response to a board employee's allegations that regional NLRB officials improperly coordinated with union organizers.
 In a letter sent to the board, Starbucks said an unnamed career NLRB official told the company about the activity, which happened in the board's Saint Louis office in the spring while it was overseeing an election at a Starbucks store in Overland Park, Kansas. The labor board told Associated Press it doesn't comment on open cases.
More than 220 U.S. Starbucks stores have voted to unionize since late last year. The company opposes unionization.
In June, the NLRB asked a federal court  in western New York in the Buffalo area to order Starbucks to stop interfering with unionization efforts at its U.S. stores.
The Starbucks store in Buffalo had filed suit to have seven employees representatives said were unlawfully fired for trying to form a union reinstated.  Weeks earlier, Starbucks had announced plans to permanently close a Store in Ithaca that had voted to unionize.
Also in June, more than a dozen people who work at a Vestal Starbucks shop signed a letter supporting a vote to be represented by a union.
Alexandra Yeager, who coordinated the move, helped to successfully organize an Albany Starbucks before transferring to the shop on the Vestal Parkway.
At the time the letter was sent to company officials, workers had complained about understaffing at times and, at other times, being so cramped in the store they bumped into their coworkers as well as being forced to stay past their "out times" and failure of management to "accept availability request changes in a timely manner."
KEEP READING: Here are the best places to retire in America