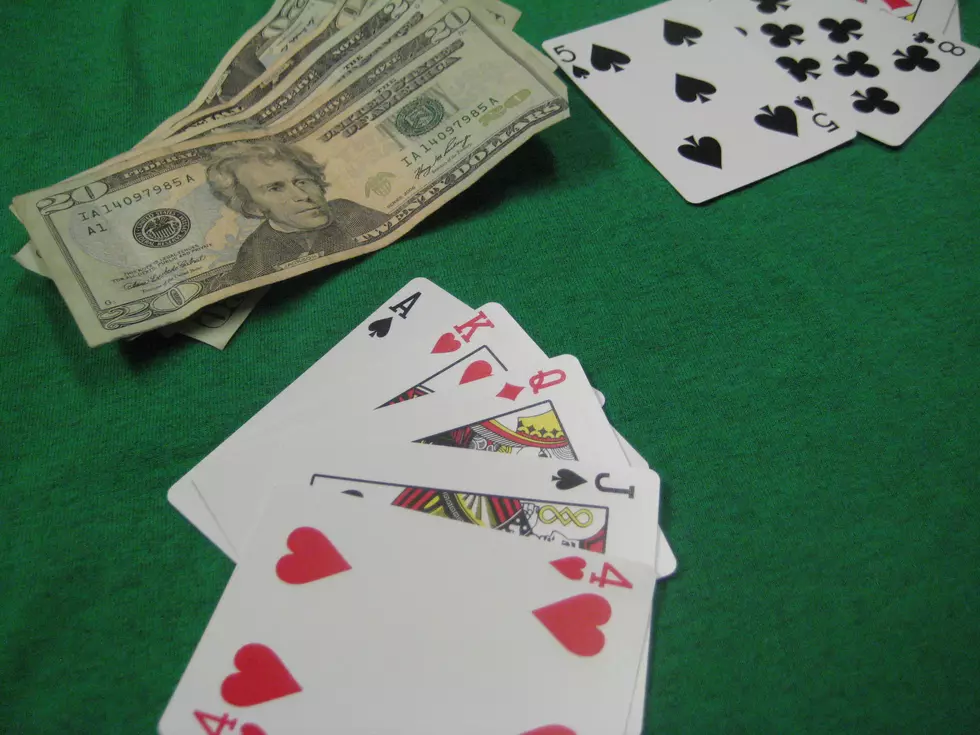 Owego Man Accused of Following Woman Home from Casino
Kathy Whyte/ WNBF News
Pennsylvania State Police say an Owego man is accused of following an elderly Bradford County woman home from a day at the casino and robbing her. 
According to a news release from the Pennsylvania State Police Towanda barracks, authorities say on November 22nd they responded to a home on Upper Mountain Road in Canton for a home invasion robbery.
The Investigators say the resident had reported having her purse stolen along with other items.
State Police say they believe 41-year-old Andrew Honnick had watched the 75-year-old woman at Tioga Downs earlier in the day.  The Tioga County man then followed the unsuspecting woman to her home.  Police say Honnick allegedly entered the victim's garage when she pulled her vehicle in and stole her purse, containing cash.  He also reported took an iPhone and other personal items from the 75-year-old.  
The authorities were given a description of the suspect's vehicle. Pennsylvania Troopers say Honnick and the vehicle he was driving were identified shortly after the incident.
The Tioga County Sheriff's officials located Honnick's car in New York State and initiate a traffic stop, also on November 22.  Honnick was taken into custody based on a warrant obtained in Pennsylvania.
On November 29, Honnick was transported back to Bradford County, Pennsylvania.  He was arraigned on allegations of Robbery/ Purse Snatch With Force and sent to the Bradford County Correctional Facility in lieu of $150,000 bail.
People should always be aware of their surroundings and never flash, especially large, amounts of cash. Be cognizant of anything out of place in your environment, like someone who appears to be watching or following you or suspicious vehicles on streets that are not normally high-traffic areas.
Even in what may normally be considered a safe environment, you should keep your vehicle doors locked until you determine it is safe to exit your vehicle, never leave valuables in an unlocked vehicle or in view even in a locked vehicle.
If you feel threatened, drive to the nearest law enforcement office, or call police from a well-lit public area.
LOOK: See the iconic cars that debuted the year you were born
12 Unknown Upstate New York Monuments With Inspiring Stories Behind Them
Statues, monuments and memorials dot the landscape of Upstate New York by the hundreds. Are you the type that likes to pull the car over and take a look? I am. Here are a dozen fascinating statues that have remarkable, inspiring, and, in some cases, little known stories behind them.