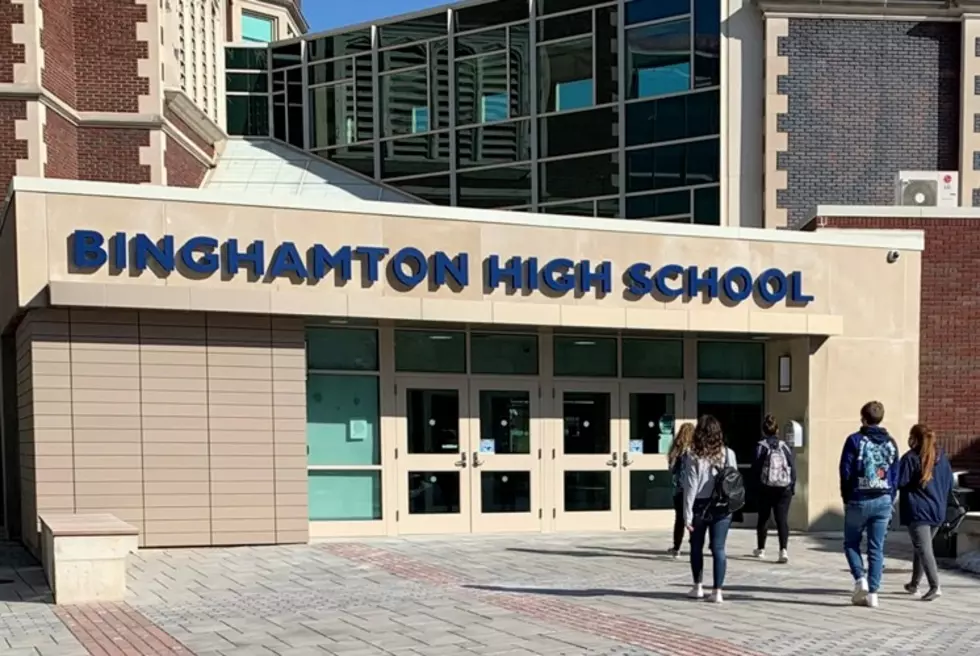 New Binghamton Youth Program Addresses Trauma, Addiction & Street Violence
Binghamton City School District
The City of Binghamton is helping to fund a new youth program in the Binghamton City School District to combat addiction and violence among young people.   
The Street Addiction Institute provides trauma-informed intervention and violence prevention to children and teens. The City is providing $250,000 through the new one-million dollar youth fund approved in the latest municipal budget for 2022-2023. 
The Street Addiction Institute is a non-profit organization founded in Syracuse. 
The program looks to address the causes and consequences of neighborhood violence "by providing non-traditional prevention and intervention methods and approaches to addressing trauma for youth and young adults."  
Studies show exposure to traumatic events. which may include witnessing violence, witnessing or experiencing substance abuse, financial struggles or even emotional challenges like those that have been experienced through the COVID-19 pandemic, business and school shut-down and many changes in family dynamics like job loss can have a larger impact on youth and young adults that influence a young person's choices that can follow them throughout their lives. 
Binghamton City School District Superintendent Doctor Tonia Thompson says the collaborative effort between the district and the city "will provide students and their families with a resource that addresses trauma, resolves neighborhood conflict and prevents street behaviors for youth and young adults." 
The City financial support for the program under the new Youth Fund is coming through use of a portion of Binghamton's American Rescue Plan Act allocation from the federal government. 
Binghamton Mayor Jared Kraham called the initiative "a direct investment in the futures of our youth and the neighborhoods where they live." 
These 25 New York Towns Rank Very Best for Raising a Family
Looking for the best place in all of New York state to raise your family? When a town receives a high ranking from
Niche
, it means that the town is attractive for families because it has good schools and is a safe community. These are the top-ranked towns for families.
LOOK: 20 tips to help your houseplants survive the winter