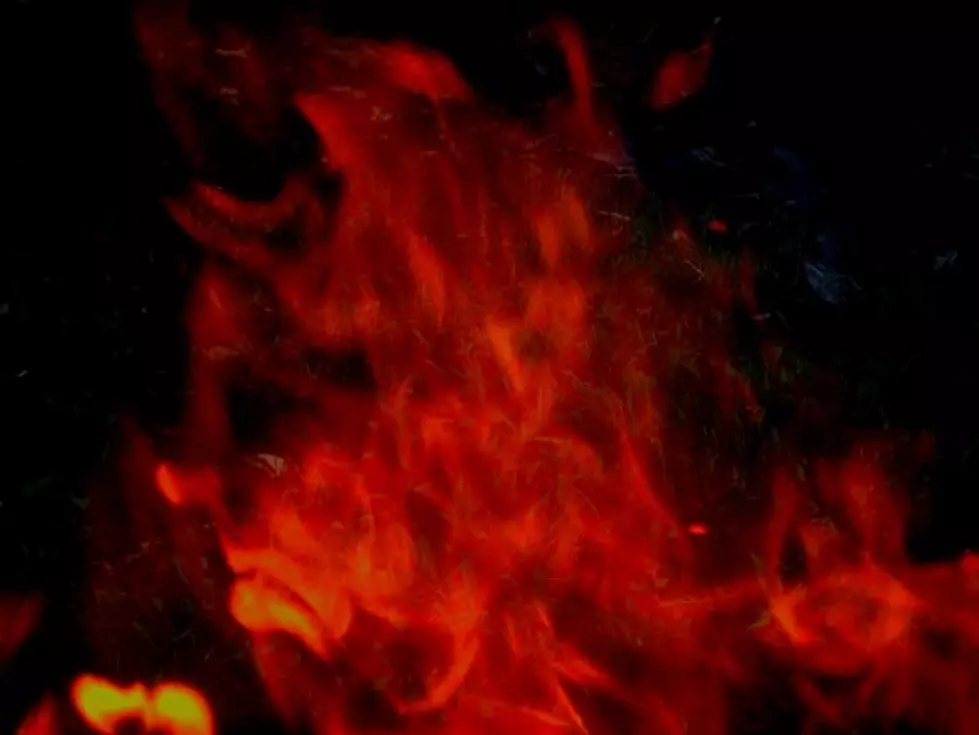 Firefighters Battle 2-Alarm Blaze in Windsor
Kathy Whyte/ WNBF News
The Broome County fire fighters were working at the scene of a house fire in Windsor early in the morning of Thursday, September 22.
The blaze at 24 Riley Road was reported at around 5:53 a.m. and the Windsor and West Windsor fire companies were quickly dispatched by Broome County Central Communications.
Broome County Emergency Services officials say it's believed the structure is a single-family home and all the residents have appeared to have gotten out safely.
Firefighters from Windsor, West Windsor, Five Mile Point and Kirkwood were sent to the scene while officers from the Broome County Sheriff's Office and New York State Police responded as well.
Authorities say the home is not located on farmland.
The lot is located between Hilltop Lane and Foley Road, which also becomes the Liberty Highway.  Communications officials say the location is closer to the intersection with Hilltop Lane. Liberty Highway is closer to the interstate but authorities say, depending on the weather conditions with rain that started a few hours earlier, it's possible the fire may be visible from Route 17/ Interstate 86 to the South.
By quarter after six in the morning, fire investigators were being called to the scene.
Dispatchers with Emergency Communications reported by 8:30 all the fire units had left the scene.  There was no information available concerning the extent of damage to the property.
Authorities are expected to be looking for a cause of the blaze.
There were no reported injuries to any of the firefighters who responded to the scene.
We'll have more information as it becomes available.
Top 30 American Classic Rock Bands of the '70s
The Best Country Singer From Every State
Some states, like Oklahoma and Texas, are loaded with famous country singers. Others, like Nevada and Maine, are still looking for a real breakthrough artist. See the best and most successful country music artist from all 50 states, starting with
Hank Williams
and Alabama.