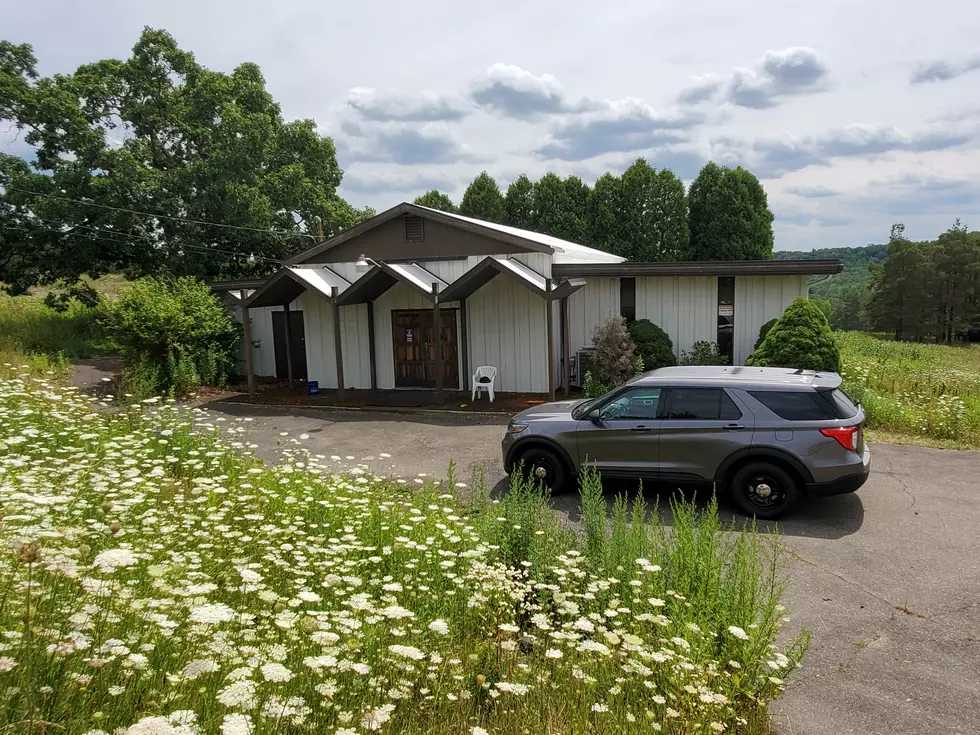 Endicott Man Pleads Guilty to Shooting Man With Compound Bow
. (Photo: Bob Joseph/WNBF News)
An Endicott man will be sentenced in November after pleading guilty in the shooting of a man in the chest with a compound bow.
Broome County District Attorney Michael Korchak says 20-year-old Carson Vanco pleaded guilty last week to the violent felony of Attempted Assault in the First Degree in the July 26th attack that reportedly happened during a dispute at the abandoned Vestal Hills Country Club.
In the original news release and reported on WNBF, the Broome County Sheriff's office announced that they suspected the site was being used by 23-year-old Bayso Vannavongsa of Binghamton as a location where he had stockpiled weapons and other property that authorities believed to have been stolen.
Officials with the Sheriff's office found five rifles, a sawed-off shotgun, a BB gun, two handguns, a chain saw, dirt bike, generator and assorted tools.  Vannavongsa was also found to be in possession of around 24 grams of methamphetamine.
In the original news release, the Sheriff's office said they believed Vanco, 21-year-old Savanna Perry of Endicott, who was also charged, and Vannavongsa knew each other and that the two Endicott men conspired to ambush the Binghamton man.
Vanco and Perry were found by New York State in a vehicle a short time later and were chased on foot to a garage of a home on Powderhouse Road, where they were taken into custody.
Vanco and Perry were each charged with felony assault and conspiracy.
Vanco is expected to be sentenced to eight years in New York State Prison followed by five years post-release supervision.
The news release from the District Attorney's office did not update the status of Perry's case.
LOOK: The Most Famous Actor Born Every Year
Top 7 Reasons To Love The Fall Season