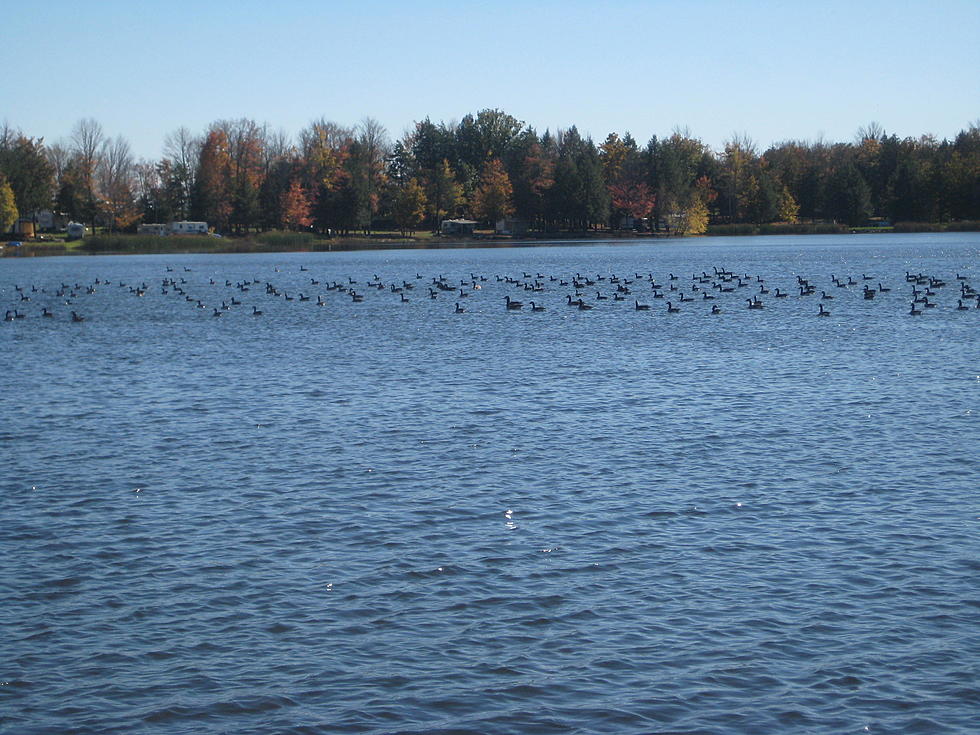 Dangerous Algal Bloom in Cayuga Lake
Kathy Whyte/ WNBF News
A trip to the Finger Lakes this weekend could be spoiled by an aquatic bacteria.
The Tompkins County Health Department is reporting a Harmful Algal Bloom (cyanobacteria bloom) in the Tompkins County portion of Cayuga Lake.
The health department cautions Harmful Algal Bloom, or HABS can cause illness in some circumstances. In some cases, pets have been known to die after drinking in a bloom area.
In a statement issued August 10, health officials said:
"These blooms can occur in any calm body of water and may produce toxins that are harmful to people and animals. Do not drink the water and avoid contact with the water if it appears discolored or has an unpleasant odor. Do not allow pets to swim in water where suspicious cyanobacteria blooms are present. Hot weather and intense rain and runoff events can lead to an increase in the presence of HABs." 
These late summer blooms often have high levels of microcystin toxin and occur most frequently in the northern third of the lake. They normally occur later in the year in September, but hotter than normal weather may have something to do with the earlier appearance.
So far, the blooms are small in size and confined to specific areas of the shoreline and bays. Officials say they are transient, very localized and are under observation.
Areas where the blooms are not observed can continued to be enjoyed for recreational use.
The Health Department cautions: "HABs can also be present in smaller ponds. Residents who have private ponds should monitor their ponds for signs of blooms and avoid contact. Residents may contact the Tompkins County Soil and Water Conservation District for guidance on pond management and a possible site visit to view the suspicious bloom.  If a private resident is interested in testing a bloom, please contact the Community Science Institute at (607-257-6606) to determine testing options and fees." 
So, what should you do if you wander into an algal bloom?  The Health Department says:
If contact occurs with suspicious HABs: 
Rinse thoroughly with clean water to remove cyanobacteria. Rinse dogs that may have gone in the water, so they do not lick their coats. For more information on the risks HABS present to dogs: https://www.dec.ny.gov/docs/water_pdf/habspets.pdf 
Stop using water and seek medical attention immediately if symptoms such as vomiting, nausea, diarrhea, skin, eye or throat irritation, allergic reactions or breathing difficulties occur after drinking or having contact with blooms or untreated surface water. 
See the Must-Drive Roads in Every State
Small Towns In the Southern Tier and Central NY