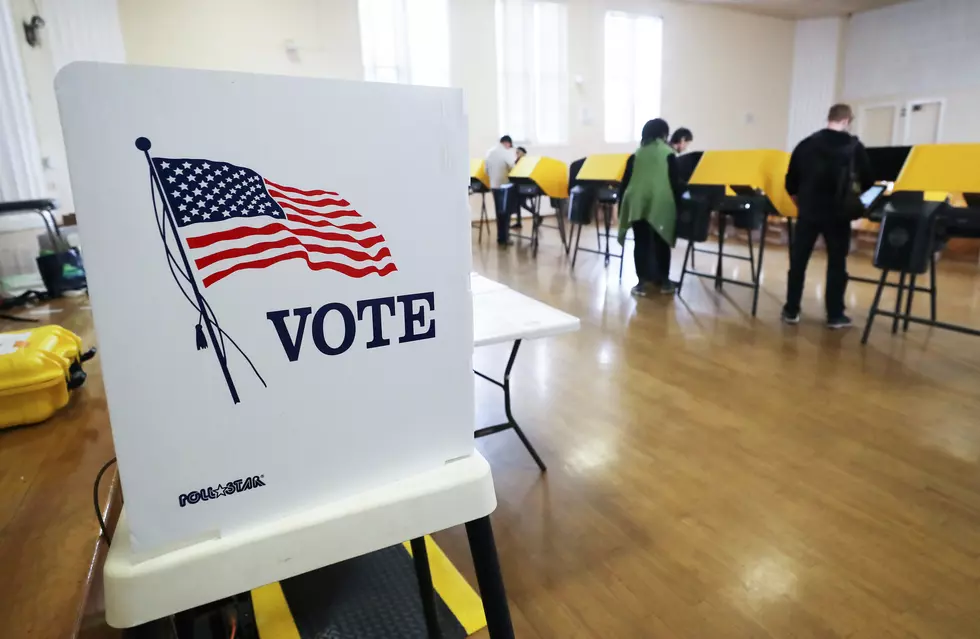 Clear Skies & Cold Temperatures Greet Southern Tier Voters
(Photo by Mario Tama/Getty Images)
Voters have clear weather to head to the polls to vote in the midterm elections November 8.  In New York, the polls are open 6 a.m. to 9 p.m. while in Pennsylvania, the polls are open 7 a.m. to 8 p.m.   
Big races locally are for the New York State Senate with former Binghamton Mayor Richard David, the Republican, facing Democrat Councilwoman Lea Webb for the seat being left by current State Senator Fred Akshar.  Akshar is running for Broome Sheriff on the Republican ticket against Democrat Sheriff's Captain Kate Newcomb. 
Voters are also selecting a Governor, current sitting Governor Kathy Hochul is looking for voters to put her in office after the Democrat stepped into the job with the resignation of Andrew Cuomo over sexual harassment allegations. She's facing Republican Congressman Lee Zelden.  Lieutenant Governor, former Congressman Antonio Delgado is challenged by Republican Alison Esposito. 
For the newly drawn congressional seat representing a large part of the Southern Tier, Broome County native Josh Riley is running on the Democratic ticket against Republican Dutchess County Executive Marcus Molinaro.  
New York State Assemblywoman, Democrat Donna Lupardo is seeking another term in the 123rd District, challenged by Republican Binghamton City Councilwoman Sophia Resciniti.  
In other statewide races, current New York Attorney General, Democrat Letitia James is being challenged by Republican Michael Henry and Comptroller Thomas DiNapoli, a Democrat, is being challenged by Paul Rodriguez  
There are also contested races for Broome County legislative seats in the 2nd, 7th, 10th, 11th and 12th districts as well as some town and village board positions. 
In Broome County, you can check with the Board of Elections for polling places and online at broomevotes.com. 
In Pennsylvania, the most talked about contest is for the U.S. Senate with Lieutenant Governor, Democrat John Fetterman in a dead-heat with celebrity Doctor and New Jersey transplant, Republican Mehmet Oz.   
Another tight race is for governor with Democrat Tom Wolf out due to term limits.  Democrat Attorney General Josh Shapiro is in a close race for the head office in Harrisburg against Conservative Republican Douglas Mastriano. 
Growing Or Shrinking? Your Town's Latest Population in New York's Southern Tier
Is the Southern Tier getting bigger or smaller? Take a look. All information comes from the 2020 Census
Big Money! Play 'Southern Tier Wheel Of Fortune!
We made a series of
Wheel of Fortune-style puzzles
that have to do with the Southern Tier. See if you can solve them! There's no money involved, but at least there's no chance of spinning Bankrupt!