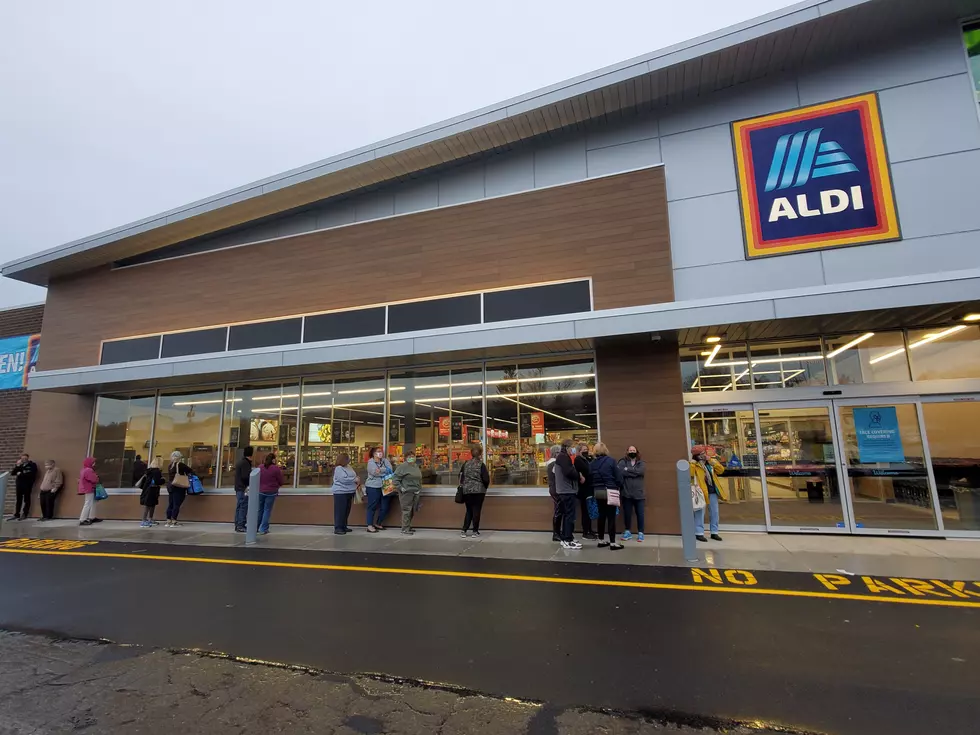 Is Aldi Giving Away Christmas Food Boxes Today?
Photo: Bob Joseph/WNBF News
As I was looking through Facebook over the weekend, I saw that Aldi's was giving away Christmas food boxes. The CEO from Aldi was letting everyone know that they were celebrating their 75th birthday and they wanted to give a Christmas Food Box to everyone that shared or commented on it by Sunday night.
Enter your number to get our free mobile app
My daughter, Riley works at the Aldi location on Upper Front Street and I asked her if she was getting a Christmas Food Box since she works for them. She gave me the look of...What are you talking about?
So I showed her what everyone was sharing and commenting on. She hadn't heard about it and she didn't think it was real. Guess what, she was right. So if you commented or shared it over the weekend and are waiting to get your Aldi Christmas Food Box delivered to your door today, you are going to be waiting a long time.
According to Aldi's Facebook page, they want everyone to know it's a scam and has nothing to do with ALDI. You can read the rest of their response to this scam here.
I talked to some of my friends, who were pretty sure that it wasn't true but they shared it "just in case." That's not a good idea because that's one way that malware can get onto your computer.
Remember a good rule of thumb is: If it sounds too good to be true, it probably is. Check out the gallery below for other ways to know if it's legit or a hack attempt on Facebook or in your e-mail.
Four Ways to Determine if an Email Is Legitimate or if It's a Hacking/Phishing Attempt