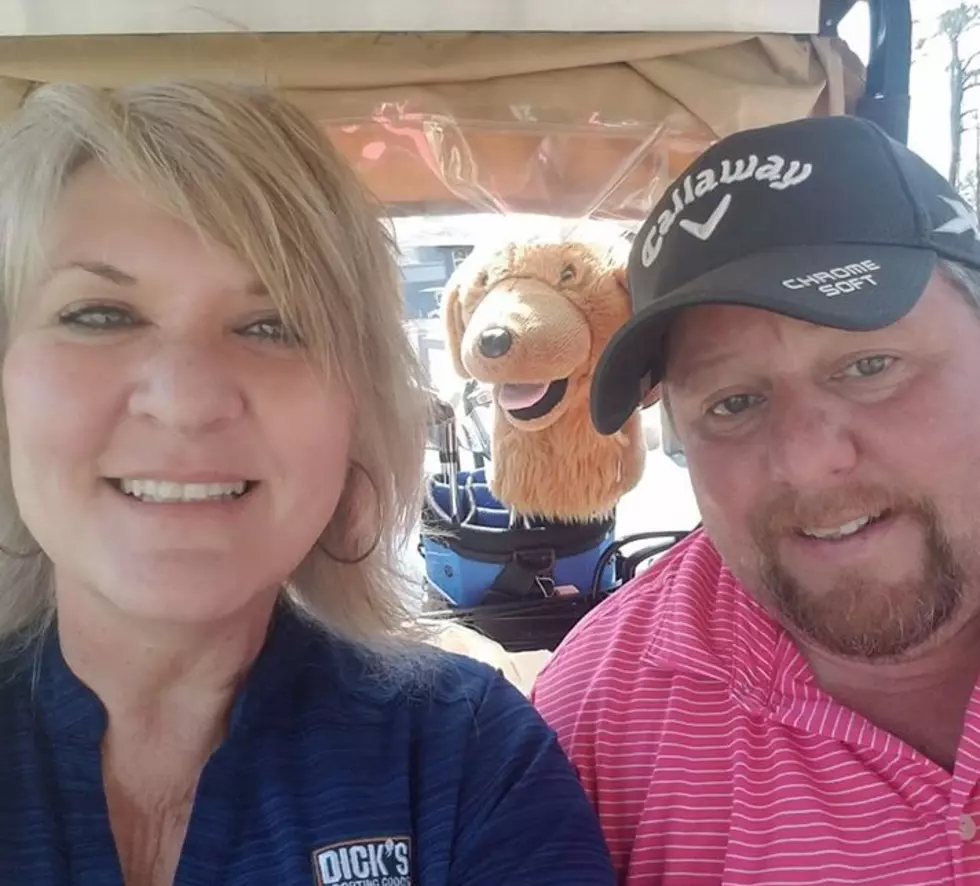 I'm Glad Our Friends Had a First Aid Kit in Their Golf Bag
Chris Free Photo
Saturday afternoon, Chris and I met up with another couple that we golf with in our Monday night league to play 18 holes at En-Joie. We had this date set for about a month now and we were all looking forward to hanging out together.
When we arrived at the course we found that Dave and Linda were already there, so we checked in at the pro shop and headed off to the first tee box. We were all having a good time cracking jokes and enjoying the beautiful weather. That all changed for me when we got to hole number 12.
I was the first one to tee off on 12. I crushed my drive but it also had a horrible slice which put me all the way over in hole number 11's fairway close to where the cart path goes across that hole. As I was walking from the tee box back to the cart, I saw at least one, if not more objects out of the corner of my eye go flying by my head. Then I felt something hit my arm and my arm started to burn.
Enter your number to get our free mobile app
I looked down to find a yellow jacket stinging the inside of my right forearm. I swatted the bee away with my left hand which had a glove on it. I kind of smushed him down my arm and flung him to the front of the tee box all in one motion. Instantly my arm started to swell. It swelled up to about the size of nickel in diameter and about as high as four nickels stacked on top of each other.
My arm was burning for the rest of that hole and for my tee shot on 13 (which was right down the middle of the fairway by the way).  Then Dave walked up to me and handed me a little square Band-Aid looking thing. I asked what it was and he said "read it". It was some kind of bite and sting wipe. It was as small as a nicotine patch and I thought to myself what is this going to do.
As we traveled down hole 13 I was rubbing the wipe over the sting and holding it down on it. By the time we got to the 14th tee, the swelling had gone down a lot and the burning subsided a little as well.
I still felt a little bit of burning in my arm for the rest of the round and into Sunday, but it was much better after that medical wipe that they found in their first aid kit that they carry in their golf bag.
Maybe the bee was trying to tell me that I have to keep my right elbow tucked in while driving the ball.
Keep Slithering Down The Page To See All The Snakes of NYS