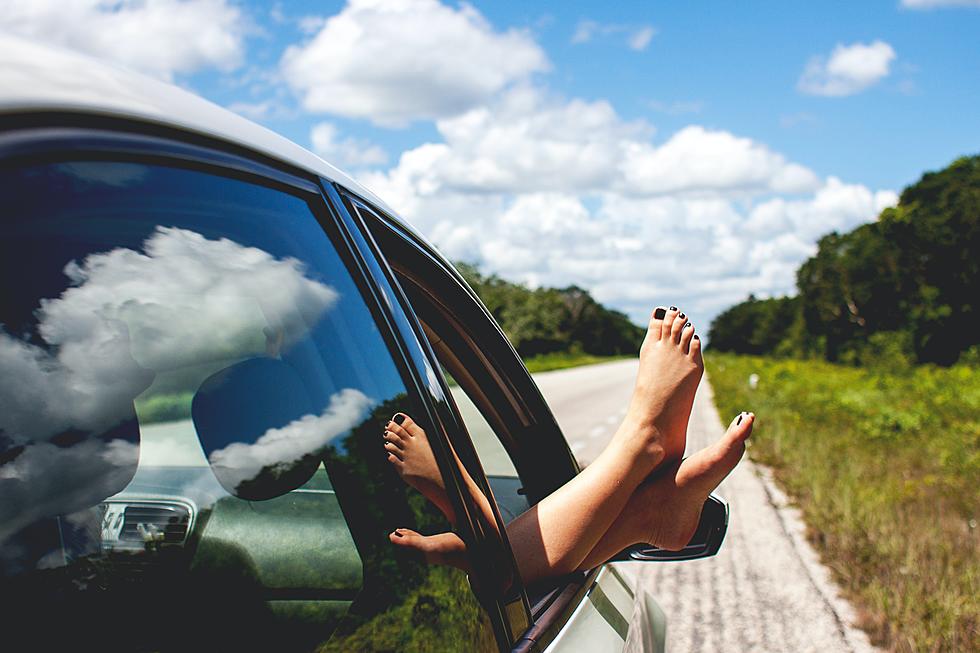 Hmmm? Is It Illegal To Drive Barefoot In Your Vehicle in New York and Pennsylvania
Erik Odiin via Unsplash
Spring is here and sooner or later, the weather will get warmer. We'll be thinking about riding with the windows down or riding in the back of trucks. We recently learned that it's not necessarily illegal to ride in the back of a truck in New York and Pennsylvania.
Is It Legal To Drive Barefoot in New York and Pennsylvania
Here's my next question: Is it illegal to drive barefoot? It's a warm day and you decide to flip off your shoes while driving down the highway. Can you get a ticket for that? Here's the good news: Driving barefoot is completely legal in every state.
Some states have laws that prohibit you from riding on a motorcycle without shoes but you can drive a car barefoot. Remarkably, some states even recommend driving barefoot instead of wearing flip-flops, high heels, or other loose footwear.
Here's the thing, just because you can drive barefoot doesn't mean that you should. If you drive with bare feet or socks, your feet could slip off the pedal and you could lose control of your vehicle.
Here is another thing to keep in mind, what if I get in an accident while driving barefoot? Even though it may be legal to drive without footwear, you could get a citation for reckless or negligent driving if you are found to be at fault in the accident.
It might not be a bad idea to get ahold of your insurance company and find out what their policy is. That way you'll know for sure what your options are if you decide to drive your car without any footwear and if it's worth the risk.
See How Communities in New York Showed Support for the People's Convoy
Community members from across the state gathered on bridges and overpasses to show support for the mission of the
People's Convoy
as it rolled through New York on Wednesday, March 2, 2022, on its way to the Washington, D.C. vicinity where it hopes to peacefully show that the time has come to fully open America back up again by dropping all pandemic related mandates.