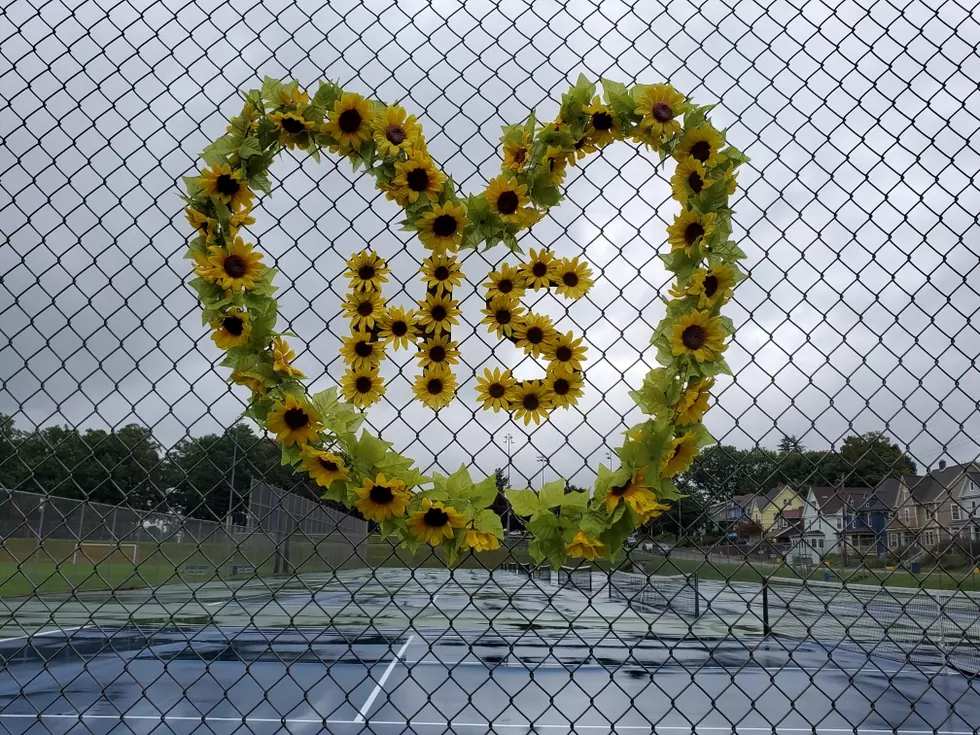 Harper Stantz Rec Park Music Festival Going Virtual
A wreath in memory of Harper Stantz at the Recreation Park tennis courts on September 12, 2019. Photo: Bob Joseph
Music and a celebration of a beautiful soul, the second annual Harper M Stantz Recreation Park Music Festival will be a live stream set for Sunday, July 12, according to the event organizers.
The Music Festival at Rec Park had been a yearly event both residents and local musicians have enjoyed for nearly 25 years, and this year you're invited to watch safely via the internet as the community continues to celebrate Harper's life.
The event was re-named the Harper M Stantz Rec Park Music Fest in 2019 after the tragic death of 16-year-old Harper Stantz who was killed by a vehicle while walking home from Recreation Park on March 13, 2019.
Enter your number to get our free mobile app
Harper was a beautiful person with a love for friends and a great appreciation for music, who's life ended way too short.
The Stantz family have been long time supporters and fans of the Rec Park Music Fest and the event name was changed to honor Harper as friends, family, fans and the music community continue to come together to celebrate her life, as this would have been her graduating year.
The festival will also be a fundraiser for the new Our Space Playground, which burnt down last month.
The music festival will be hosted by some of Harper's graduating classmates of Binghamton High School's Class of 2020, along with special friends including Binghamton Parks and Recreation, Dave Brassard, Home Brew, the Flavormill Press, American Real and Incubate Media.
Photographer Captures Solitude Sweeping Southern Tier