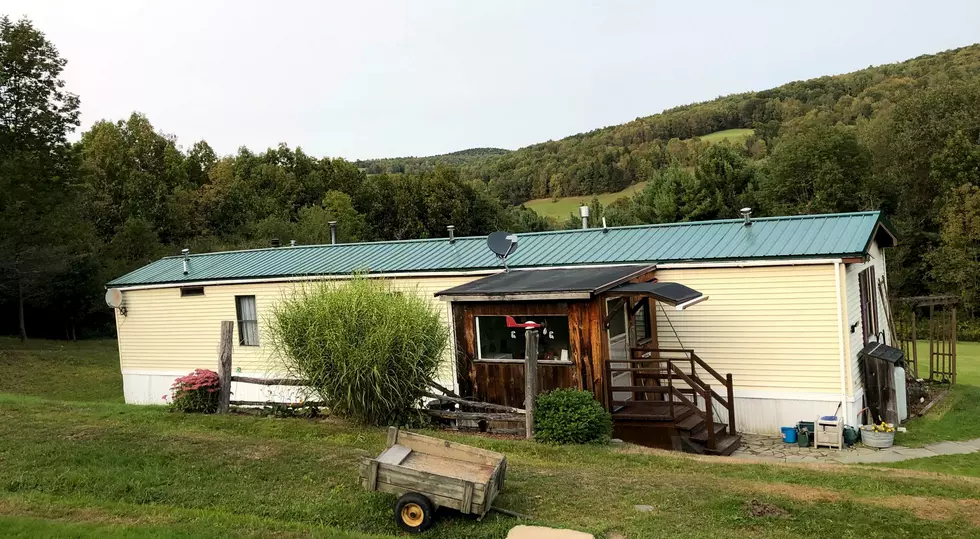 Habitat for Humanity Helps Family in Need
Courtesy Chenango County HFH
The Chenango County Habitat for Humanity came to the aid of a Bainbridge couple who needed repairs on their home.
According to the press release, the couple both struggling with medical issues, had a leaky roof in need of repairs, and some materials to help fix the issues.
The couple was approved for the Chenango County Habitat for Humanity selection committee, according to their needs and income.
Enter your number to get our free mobile app
The volunteer team consisting of three people, working at different times, completed the project after six nine hour days.
The pair received some roofing material before CCHH were involved, but needed an additional $2000 worth of supplies, which the couple will have to repay.
The new roof has been installed, and the local couple will not have to worry about leaks as we approach the colder months ahead.
The mission of Habitat for Humanity is to provide volunteer labor, which greatly reduces the overall cost of building projects. The affordability of these projects is made through Habitat's Home Repair program of not charging for labor, and a 0% interest loan.
Applications are now being accepted for a new house build in Sherburne.
Click HERE for more details.
CCHH is always in need of help, make 2021 the year you try volunteering! To be a part of the next CCHH house construction, or if you can contribute any time or materials, contact Sandra Colton at (607) 334-7492; email: mykatydid50@yahoo.com  Put "Habitat" as the subject.
###
YUM! Top Ten Quarantine Comfort Foods