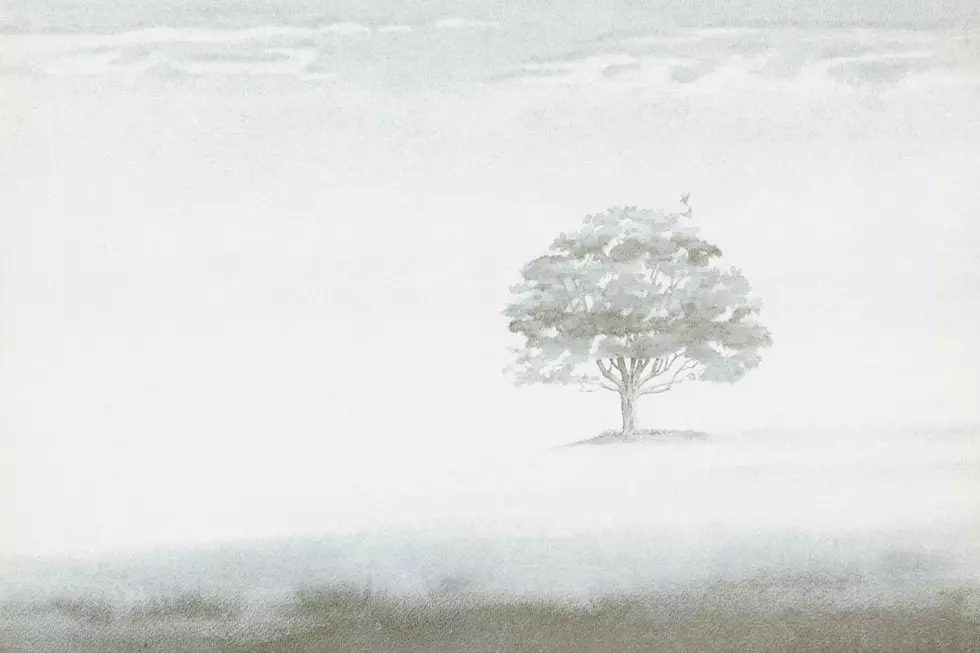 When Genesis Said Goodbye to Steve Hackett on 'Wind & Wuthering'
Atco
It's no surprise, really, that Wind & Wuthering feels so autumnal, less direct and nowhere near as frisky as Genesis' later projects. Their second post-Peter Gabriel album, released on Dec. 17, 1976, arrived as creative disagreements between the soon-to-depart Steve Hackett and band co-founder Tony Banks reached a high-water mark.
A member since 1971, Hackett was becoming increasingly frustrated with the four-man lineup's creative logjam – so much so that the guitarist had already released Voyage of the Acolyte, his 1975 solo debut. There was more music where that came from, too.
"With so many composers in the group, it was difficult to ensure everybody got a fair slice of the songwriting cake," Hackett told NME in 1977. "The band's selection process was rather arbitrary. Although I was satisfied with my contribution to Wind & Wuthering, I actually had enough material of my own to fill an entire album."
Yet, Banks would receive writing credits on six of the nine songs on Wind & Wuthering. Today, the album still unfolds like a pitched struggle – one that Hackett ultimately loses – over the band's direction. "I think he said as much in various articles afterwards, that I was controlling it too much – and he's probably right," Banks said in the 2007 band biography Chapter & Verse.
And so, you have Hackett taking a career-defining turn on "Eleventh Earl of Mar" (an engrossing re-telling of an ancient Scottish uprising), just before Banks pushes back via the piano musings of "One for the Vine." Banks likewise can be found at centerstage during "All in a Mouse's Night" (one of the album's only humorous asides), while Hackett's classical guitar leads the way on "Blood on the Rooftops."
Elsewhere, Banks and Hackett brilliantly tangle on the atmospheric "Unquiet Slumbers for the Sleepers," then storm into the band-composed instrumental "In That Quiet Earth" – this rare moment of unity on an album that seems to continually pit one against the other.
Listen to Genesis' 'Eleventh Earl of Mar'
"The production is still a group effort," Hackett said in a 1977 interview with Circus, "but it contains more individualistic styles. We each contribute ideas, lyrics and melodies, but the album was put together differently."
That's not to say that the gold-selling Wind & Wuthering didn't find space for the others. The blatantly commercial ballad "Your Own Special Way," composed by Mike Rutherford, gives lie to the idea that Genesis' transformation into a Top 40 band was simply an '80s phenomenon. Phil Collins' long-standing interest in jazz-rock is also smartly showcased on "Wot Gorilla?"
Still, it's perhaps no surprise that the album ends with a final Banks song, the ethereal "Afterglow." Hackett would soon be gone.
"There was a bit of a flare up" over scheduling time for Hackett to do another solo project, Collins said in a 1977 interview with Nightmoves. "He rang up one day and said, 'I think it's best if I leave now – because I really would like to do my own album, you know?'" After you've been with the band for seven years ... it's kind of a traumatic experience, in a way."
Oddly, for all of this upheaval, Wind & Wuthering emerged from a stable studio environment: The remaining members regrouped with what looked like a tighter bond than ever, then returned to Hilvaria Studios in the Netherlands to record 1978's And Then There Were Three – an album that became their highest-charting U.S. album to date. Co-producer David Hentschel, who first worked with Genesis as a sound engineer on Nursery Cryme, would also continue with the trio through 1980's Duke.
"We're always glad when people leave," a clearly energized Collins told Nightmoves with a chuckle, "because it kicks us up the ass, you know?"
Genesis Solo Albums Ranked
Projects recorded apart from one another allowed members of Genesis to explore areas of their songcraft that might have gone forever undiscovered.
See Phil Collins in Rock's Craziest Conspiracy Theories