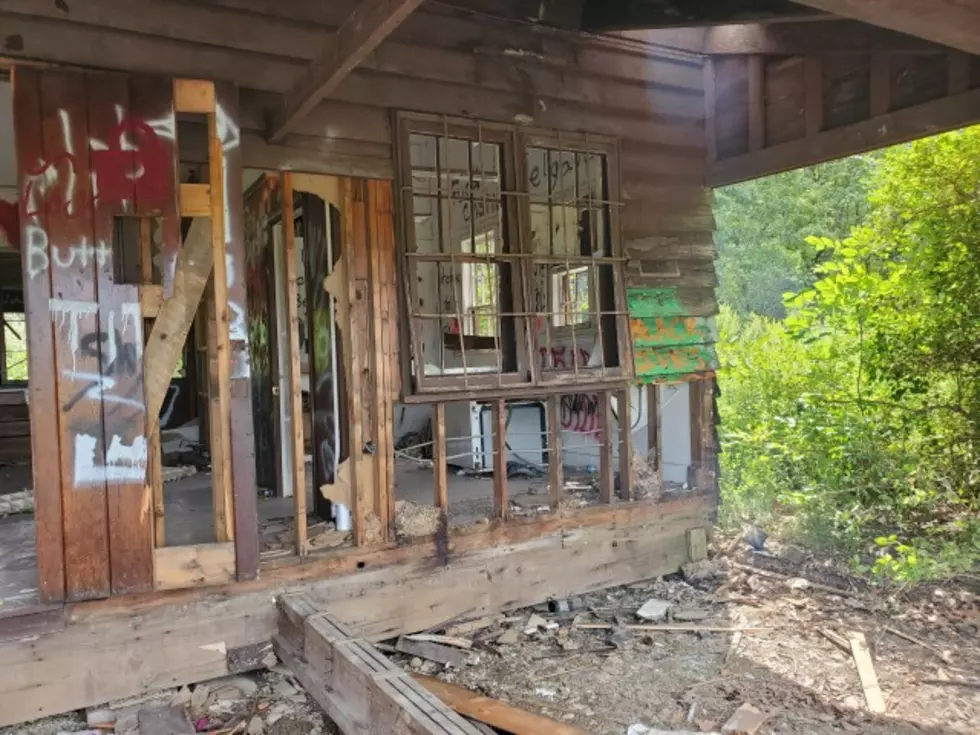 Four Teens Accused in Former IBM Gun Club Homicide
Photo: Bob Joseph/WNBF News
Broome County Sheriff's Officials say there have been four more arrests in connection with the stabbing death of a Binghamton man at the former IBM Gun Club on Robinson Hill Road August 26.
Authorities say 18-year-olds: Brian Adams Jr. of Endicott, Christopher Lane of Endicott, Thomas Howard of Endicott and Noah Beauparlant of Endwell are charged with felony hindering prosecution.
The four are accused of rendering criminal assistance to 20-year-old Caleb Casteline, who is charged with murder in the stabbing of 22-year-old Q-Quan Richardson during a fight at a large gathering at the abandoned building frequently used for late-night parties.
Deputies say Adams and Lane are charged with two counts each while Hayward and Beauparlant were charged with one count each.
The incident happened early in the morning of August 26 with Richardson stabbed in the torso.  He died several hours later at Ascension Lourdes Hospital.
Casteline was taken into custody at a home on Main Street in Apalachin shortly before 9:30 that evening and charged with second degree murder.
Authorities say with the four additional arrest, the investigation is considered closed and no further arrests are expected.
THEN AND NOW: See the Evolution of the Southern Tier