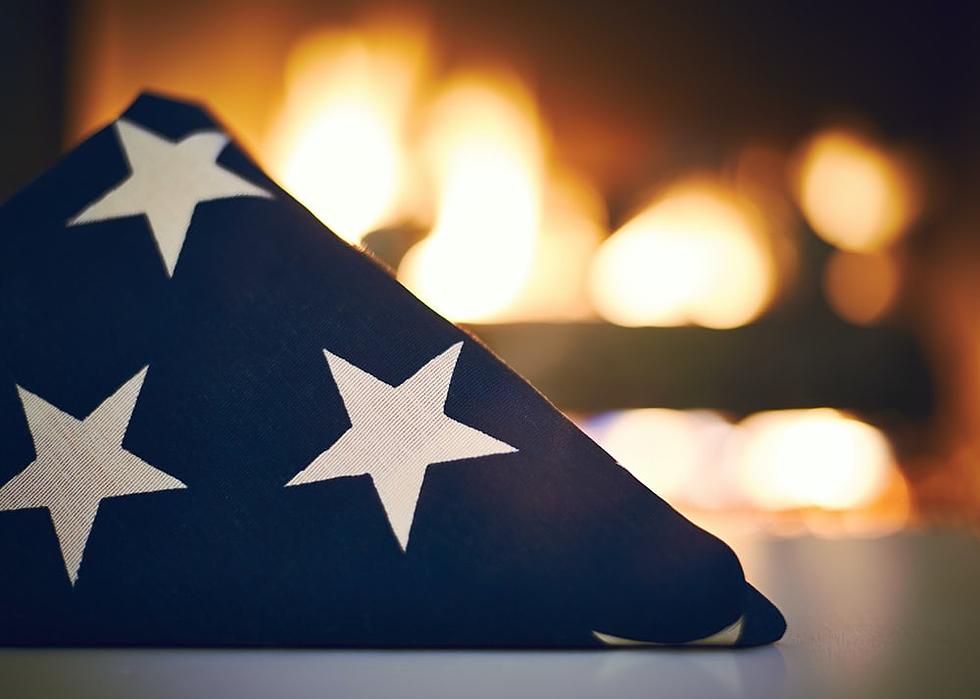 What Is 'Folds of Honor' and How Did It Get Its Name?
Anthony Garand via Unsplash
Have you heard of "Folds of Honor?' They have been meeting sacrifice with hope since 2007. It began with Lt. Co. Dan Rooney's flight home from his second tour of duty in Iraq.
When the plane Rooney was on was landing, the pilot announced that they were carrying the remains of Corporal Brock Bucklin. Rooney watched as Corporal Bucklin's twin brother walked alongside his brother's flag-covered casket and it struck him that he needed to do something. Since that night, Lt. Col Rooney has committed his life to rallying patriotic Americans. Over 44,000 educational scholarships have been awarded in the past 15 years to the children of fallen heroes through Rooney's Folds of Honor.
Where Did "Folds of Honor" Get Its Name?
When we see the folded flag, we see the heavy price for freedom. It's also a symbol of hope that represents the enduring ideals that make this country a beacon of democracy.
It reflects their mission to honor the sacrifice of America's heroes while giving hope to the bearers of their legacy. The folded flag reminds all of us of the ultimate price that is paid for our freedom.
"Folds of Honor" Golf Tournament at Afton Golf Course
There is a "Folds of Honor" Golf Tournament that is close to home and you can be a part of it. It's the Folds of Honor Golf Tournament at Afton Golf Course this Saturday, September 17th.
Registration begins at 9 a.m., ceremony at 10 a.m. with a shotgun start immediately after. Dedicate your game to honor the sacrifices of our fallen and know that all profits will be donated to Folds of Honor. Contact Samantha at the clubhouse at (607) 639-2454 to get involved.
If you can't make it to Afton on Saturday but want to help support this incredible organization, you can make a donation here.
Country Singers Who Served in the Military
Speaking of the military, here is a look back at 100 years of military history.
LOOK: 100 years of military history