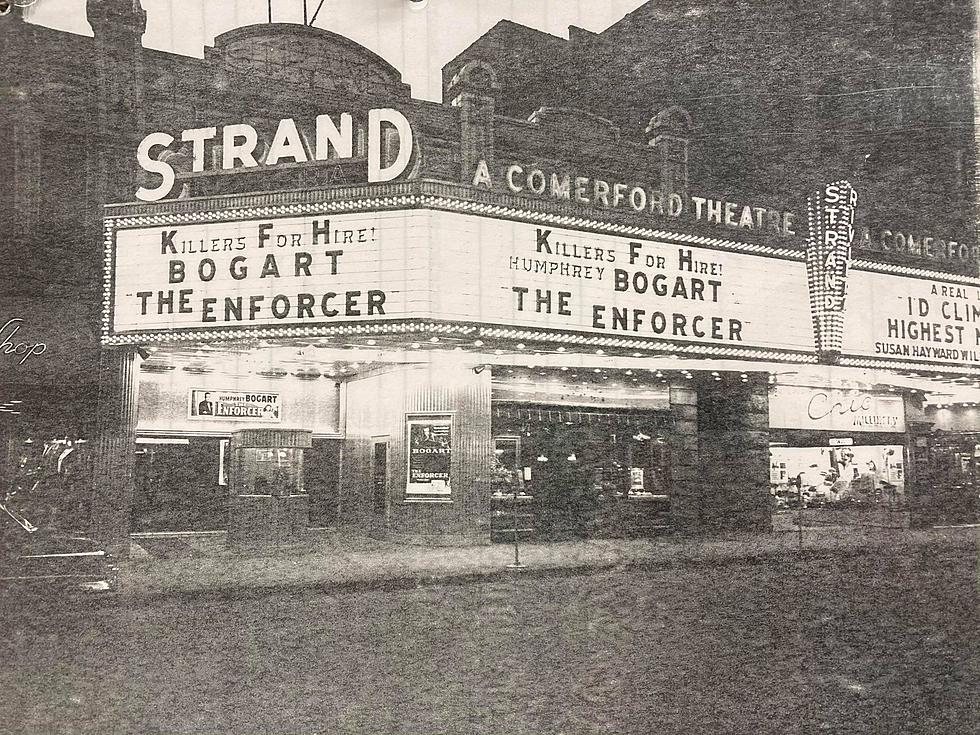 Flashback-The Strand Movie Theater
Broome County Public Library
One of my earliest memories of going to the movies was the movie theater in downtown Binghamton called The Strand, today we flashback to the movies and memories surrounding this nostalgic theater.
I had a little tin container where I would keep spare change, mostly pennies, nickels, dimes and quarters from odds jobs like taking out people's garbage or shoveling snow in the winter.
Things were really cheap in the late 60's and early seventies, and a movie ticket was somewhere around a dollar fifty. I remember counting out enough money for me and sometimes my brother to go to see a movie we really liked, of course you had to include bus money.
There were only a few theaters in Binghamton at that time, and the two main ones were the Strand and the Rivera theaters, both side by side on Chenango Street in downtown.
I don't recall the first movie I ever saw there, but I can tell you there were plenty, I think the Nutty Professor and the Son of Flubber, possibly some of the Planet of the Apes pictures in the late 1960's and early 70's.
The Strand theater opened in 1920 and its name is still visible on the top of the building, it actually started out as a vaudeville stage and featured silent movies, and I'm sure my grandfather Fred Mosher had been there, maybe even performing, as he was in vaudeville years ago.
One of the really cool things about movie theaters back then, you could stay and watch the movie again, we would do that quite often, and if you showed up late and missed some of the movie, you could catch it the next time it came around.
The old-style movie theaters were special with the lighted marques, complete with trailing lights bordering the outside of the letterboard.
If the movie was a box office smash, the lines outside would sometimes circle back to Court Street.
I remember one time our parents took us to see the movie Black Sabbath, there was a really scary scene involving a dead old lady coming back to get her ring that was stolen by a maid, I covered my eyes but the kid two rows over jumped over the seats into his mother's lap screaming.
The Strand Theater brings back some great memories during a time when actually going to a theater and watching movies was a special event.
One of most controversial movies of the time opened at the Stand Theater in 1972, Deep Throat was an x rated film and the downtown Binghamton theater gained national attention when authorities raided the theater.
Time and technology created modern movie complexes and in 1980 the Stand Theater closed its doors, and over 40 years later I can still remember walking into the theater and seeing the magic of the silver screen.
The Strand Theater 1920-1980
14 Women From Binghamton Who've Made Their Mark on the World
TAKE A :LOOK: Lucille Ball's Chenango County Vacation Retreat