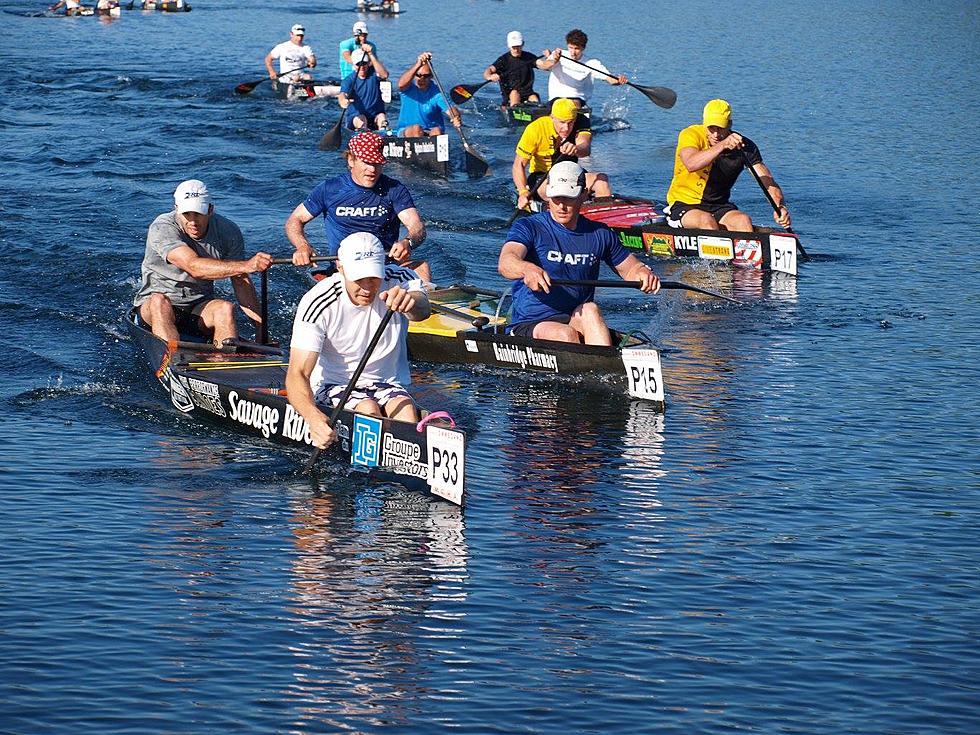 Expect Big Changes At The 2022 General Clinton Canoe Regatta
via General Clinton Canoe Regatta, Facebook
The longest flat-water race in the country, The General Clinton Canoe Regatta is back after having to really change how it's always been done in the last couple of years because of COVID-19 and safety concerns. This historic race that dates back to 1963 with only 45 entries into the 70-mile race on the Susquehanna River from Cooperstown to Bainbridge, has come a very long way and has adapted to changing times.
With that said, it's back for 2022 - May 27 to 29, and canoers can register now to enter into a variety of races to be held. If you happen to be aware that May 29 is a Sunday, then you might be confused, thinking that the big 70-mile race that has always taken place on the Monday of Canoe Regatta weekend, might be canceled. That is not the case. In fact, according to a Facebook post from the regatta organizers, who decided to get rid of the Monday date for events, simply moved the 70-mile endurance race to Sunday, May 29.  The relay and sprint races have been moved to Saturday, May 28.
It will be an action-packed weekend for canoe-racing enthusiasts because of an additional race that has been added to Sunday's events - an aluminum sprint race.
Sadly, one thing that has always been a large draw from the surrounding communities, the carnival, and entertainment typically held in General Clinton Park in Bainbridge, NY will not take place.
Don't worry, Memorial Day on Monday will not go unobserved. The Bainbridge Memorial Day parade will still be held that day - May 30.
More details still need to be ironed out according to organizers so keep an eye on the General Clinton Canoe Regatta Facebook page, along with www.canoeregatta.org.
Canoers can now register to enter races and get more information, just CLICK HERE.
look: Simple Winter Driving Tips Some Boneheads Forget Every Year
It happens every time it snows. People seem to forget how to drive in winter weather, even in Central and Upstate New York. Here are a few simple tips to make it safer for you and everyone else on the road.
25 Ways You Know You're From Upstate New York When...
Explore the Old Catskill Game Farm
Let's see what the Catskill Game Farm looks like in 2022.